Dental X-ray sensors vs X-ray films
All we know as a dentist that dental x-rays are highly needed to help us find hidden dental decay, impacted teeth, show bone loss, cysts, abscesses and more.
The X-rays sensors have several advantages over the traditional X-rays. For instance:
Less Radiation: Digital X-rays provide an 80% reduction in radiation.
More Comfortable for You: Biting the paper tab used in taking traditional X-rays can be uncomfortable and push up against your mouth in awkward ways. Digital X-rays work differently by putting a small sensor in your mouth connected by a thin wire to a computer. X-rays are sent out to the sensor through your teeth to capture the image. The sensor can be moved to take other images.
Quick Developing: Typically they are ready in as short of a time as 3 seconds.
Magnified Images: Digital X-rays are easily displayed at larger sizes. We are even able to magnify the image to show you close up any tooth decay or abnormalities.
Earth Friendly: Digital X-rays are electronic so they save us from needing to use chemicals or film. They also make processing insurance claims faster.
Digital radiography produces larger photos to better source hard-to-see cavities.
Grey-scale of digital X-rays offers 256 shades of grey versus 16-25 shades in conventional radiography.
Digital radiography, though expensive to buy initially, is cheaper and more environmentally friendly in the long run.
You can enhance the digital image (such as alter brightness and contrast) with a series of processing techniques
Besides these advantages, X-ray sensors are provided with powerful diagnostic software that would add more diagnostic abilities to the dentist.
ADAE is always the leader in providing the most trusted dental X-ray sensors worldwide with their original diagnostic softwares and original activation keys.
We also offer lifetime technical support, an extended warranty, and a worldwide premium free air express shipping into your doorstep.
Here are screenshots for the software that are provided with one of our X ay sensors.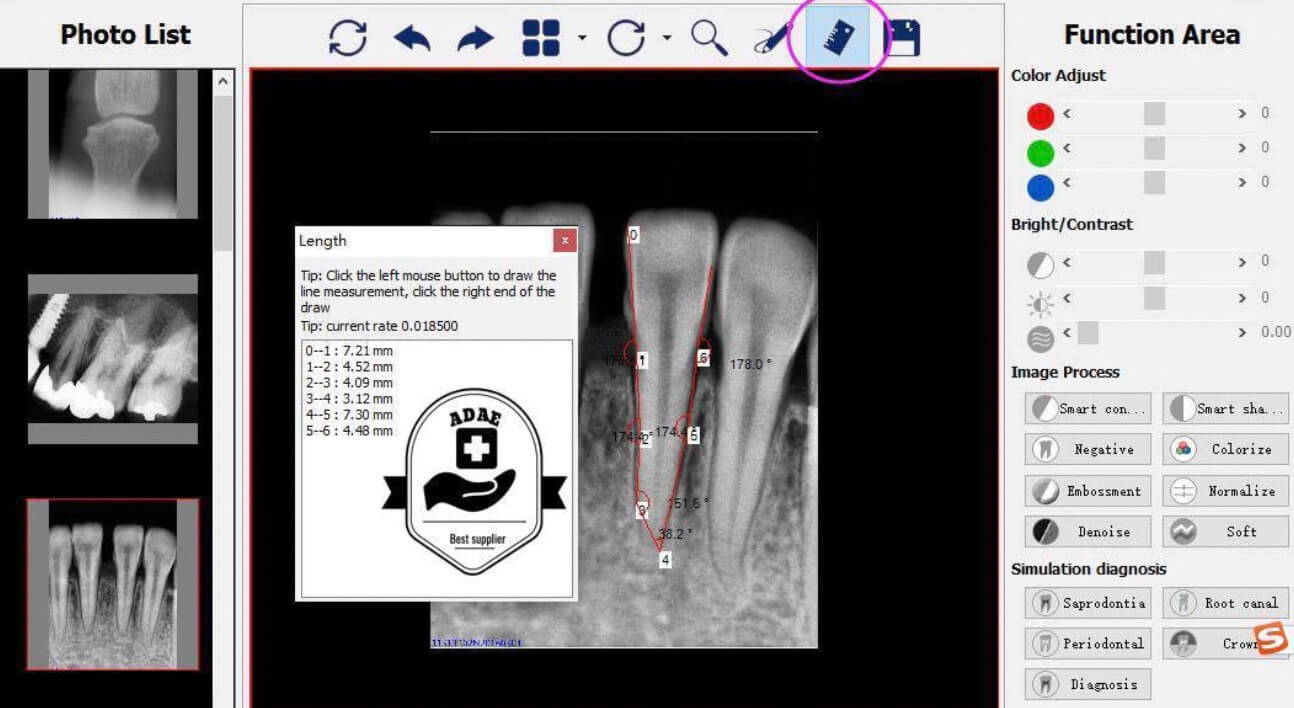 ---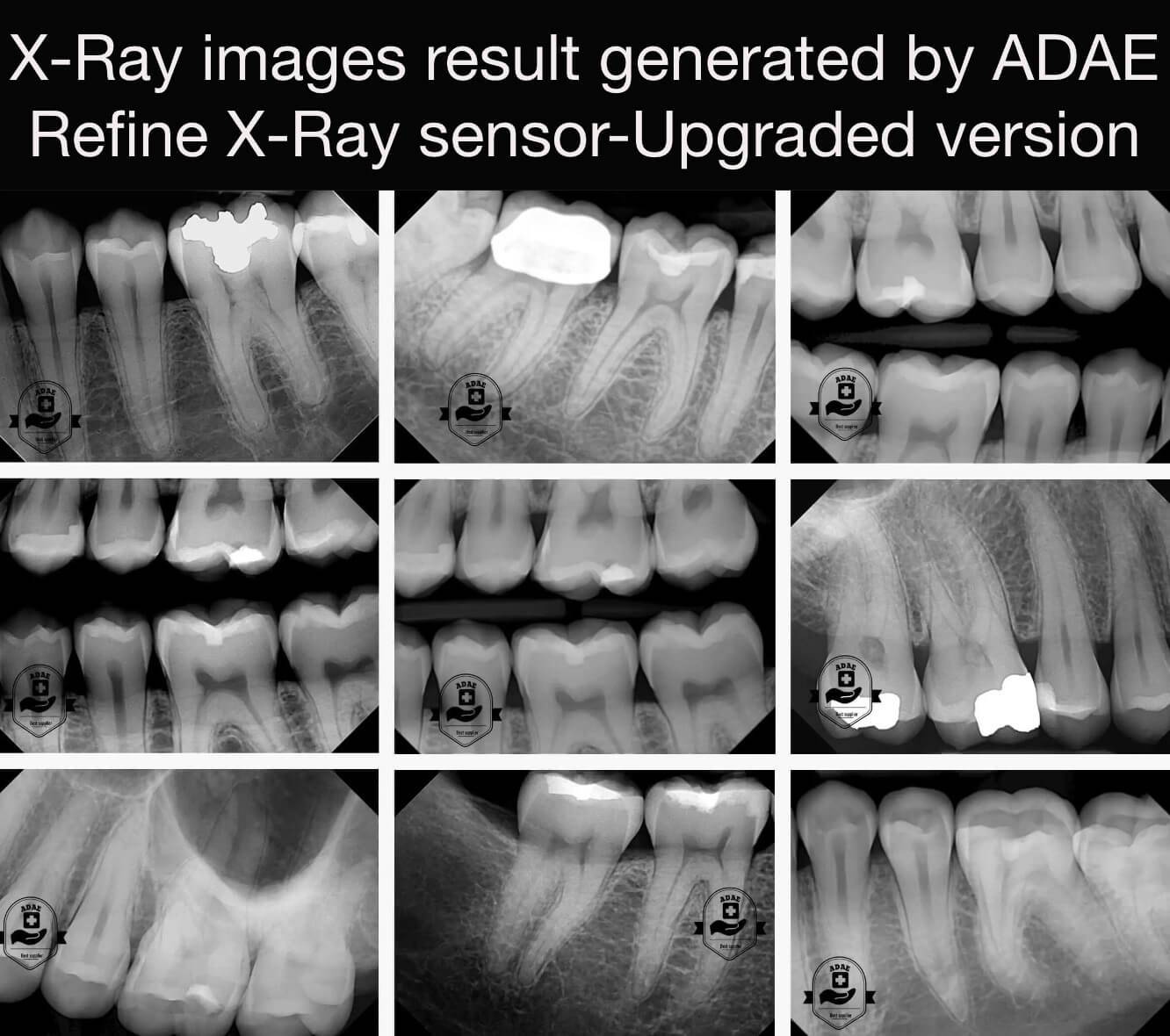 ---
---