THREE IMPROVEMENTS IN IMPLANT MADE BY AORALSCAN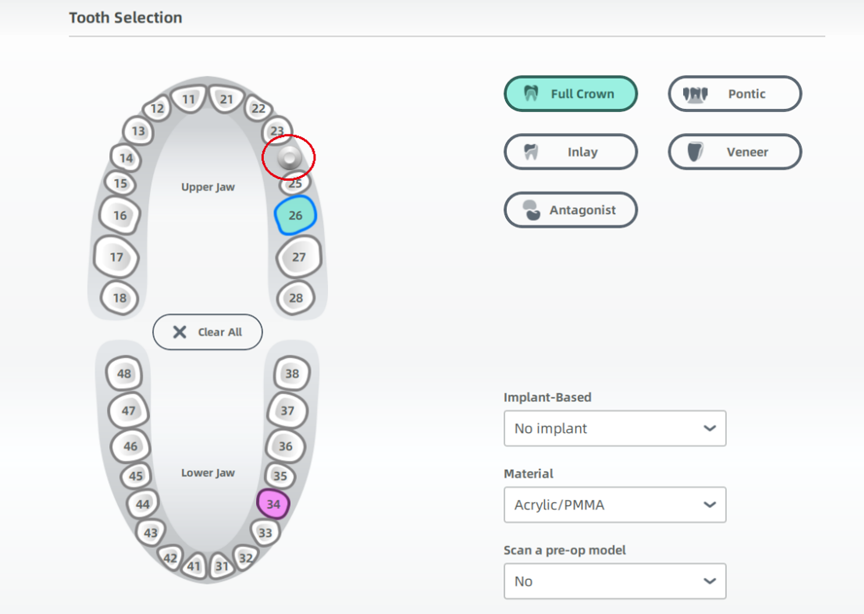 Nowadays, more and more dentists have started using Intraoral scanners to perform implant treatments. Most of them mentioned that with this digital solution, it saved a lot of time and is more convenient. Digital solutions are also a very important reason to drive the growth of the global dental implant market. So why do dentists prefer using Intraoral scanners, and what is the benefit dentist will receive? I will give you an example using Shining3D's Aoralscan.
Shining3D's Intraoral scanner: Aoralscan, has made improvements for implant cases. I will list one by one below:
Clear detail in the order system
In the order system when you create an implant case,the tooth icon will change to screw. It will be easier for customers to recognize the case's details.
AI Function:helps you get the data you want more efficiently and effectively
Next Group Function:more freedom with scanbodies
Based on a customer request; "Even if we selected three implant teeth, and only had one scanbody, How could we make this work?"  Another customer mentioned; "two scanbodies are too close, we would not be able to finish the scan". We came up with a solution/improvement, to add "next group" function in the software. With this function, you may scan each scanbody at a time solving our customers' requests. The video below will show you this feature.
https://www.facebook.com/1509166926001959/videos/371524297170228
The software also has complete guidance through the scanning process: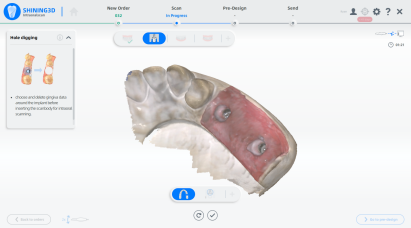 Shining3D provides a fully integrated 3D digital dental solution, from obtaining 3D data with 3D scanners for lab and intraoral 3D scanners for clinics, to designing with professional dental CAD software, to printing dental products, including working models, orthodontics models, implant models, surgical guides, wax-ups, partial frameworks with DLP 3D printer. Shining3D released the Intraoral scanner in 2019. When it came to market,a lot of compliments were received in a very short time.
---