OCCLUSION RECONSTRUCTION IN TEETH ABRASION CASE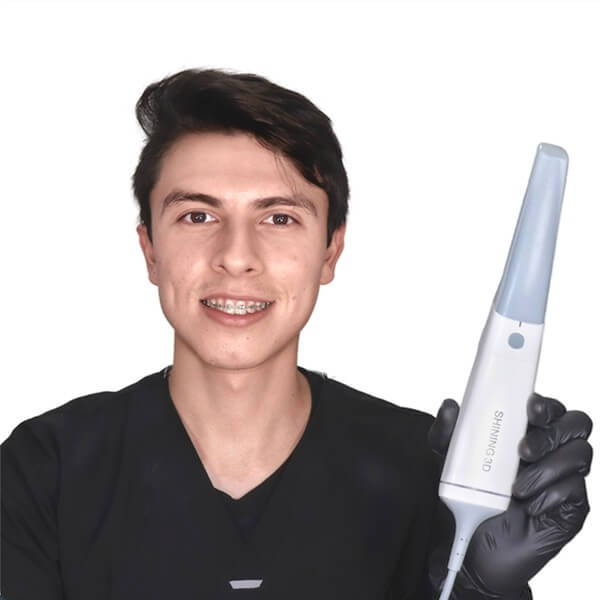 Shining 3D has been deeply rooted in the dental industry, helping dentists and technicians to expand the application cases in the dental field with our products. Today's case is from Mauricio Arturo Avendaño González (Fig 1), a clinician and technician, who is eager to use digital technology to deal with more cases, and deliver more services to patients with better satisfaction.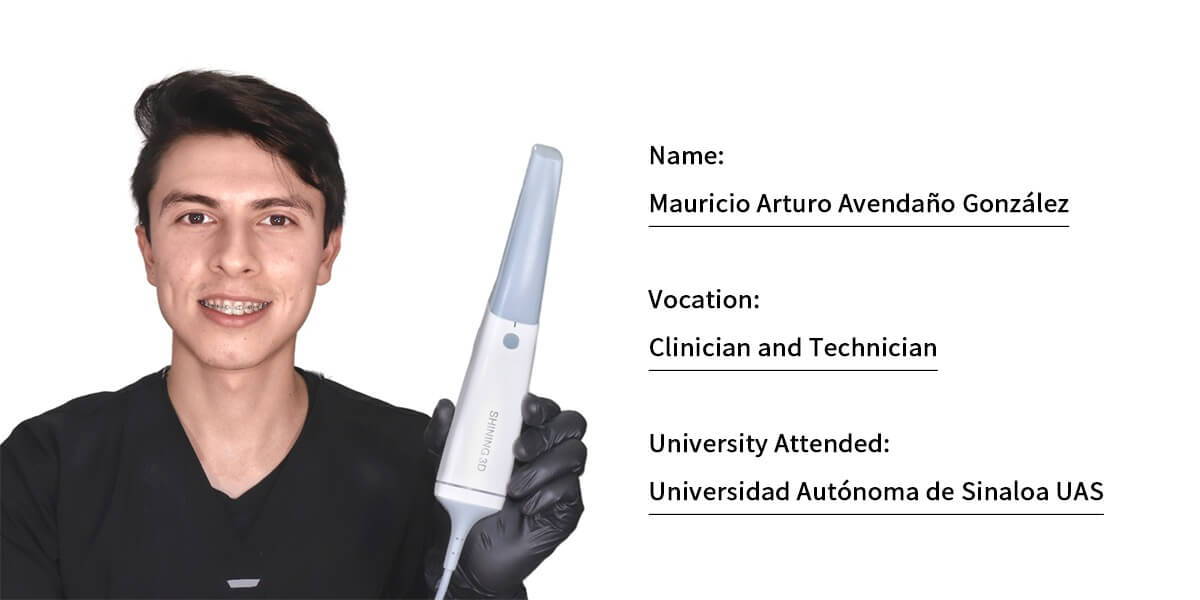 Case Profile
The patient was suffering from dental attrition and was embarrassed to smile, she sought treatment to rebuild her smile.
Before treatment
The patient's anterior and posterior teeth underwent different degrees of attrition. The attrition directly led to the reduction of occlusal vertical dimension. Enamel wear and dentin exposure caused tooth sensitivity to external stimuli. In addition, the poor prosthesis did not have the correct occlusal function morphology. Patient also had problems with chewing and concerns about aesthetics. (Fig 2, Fig 3, Fig 4)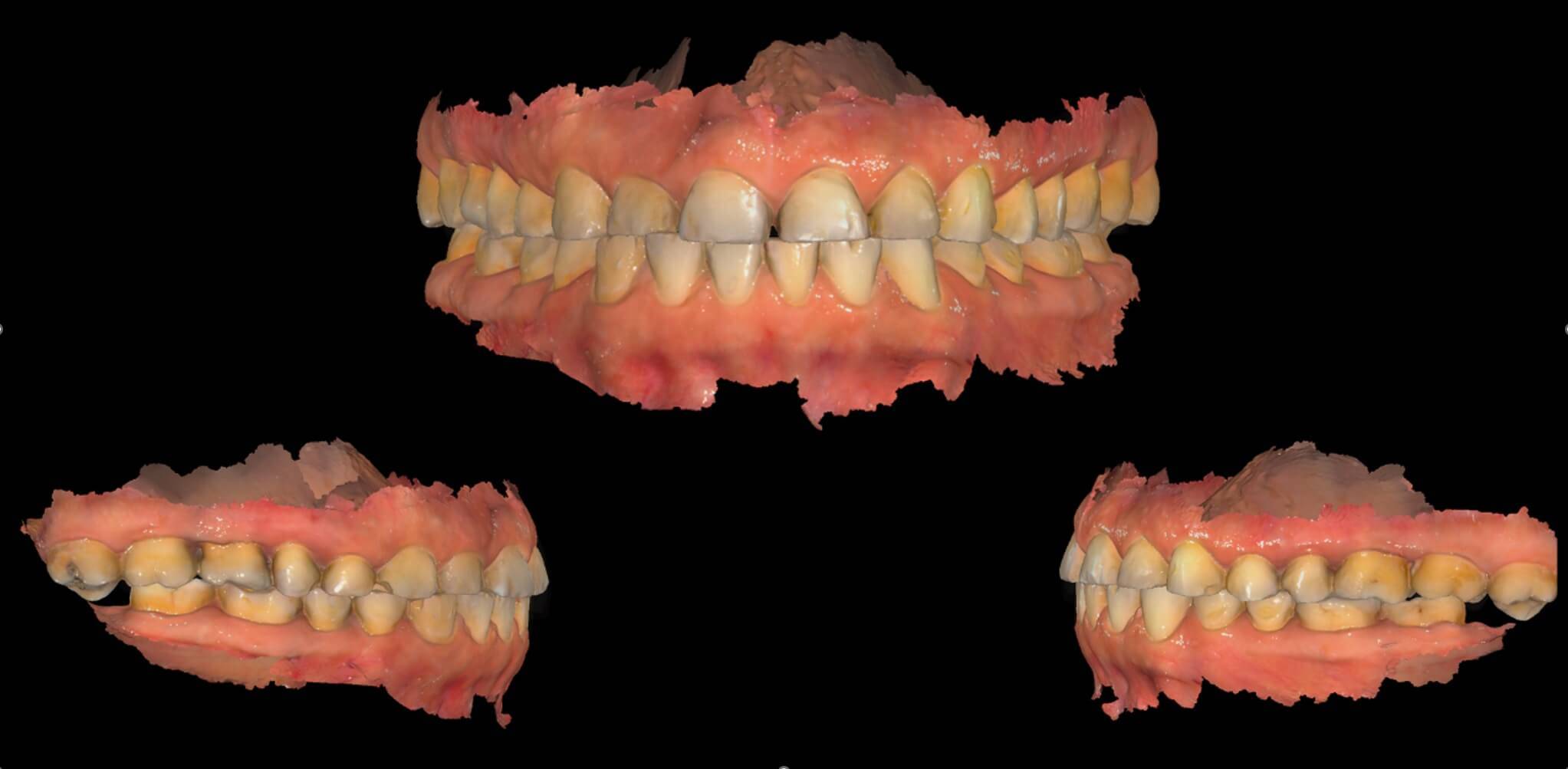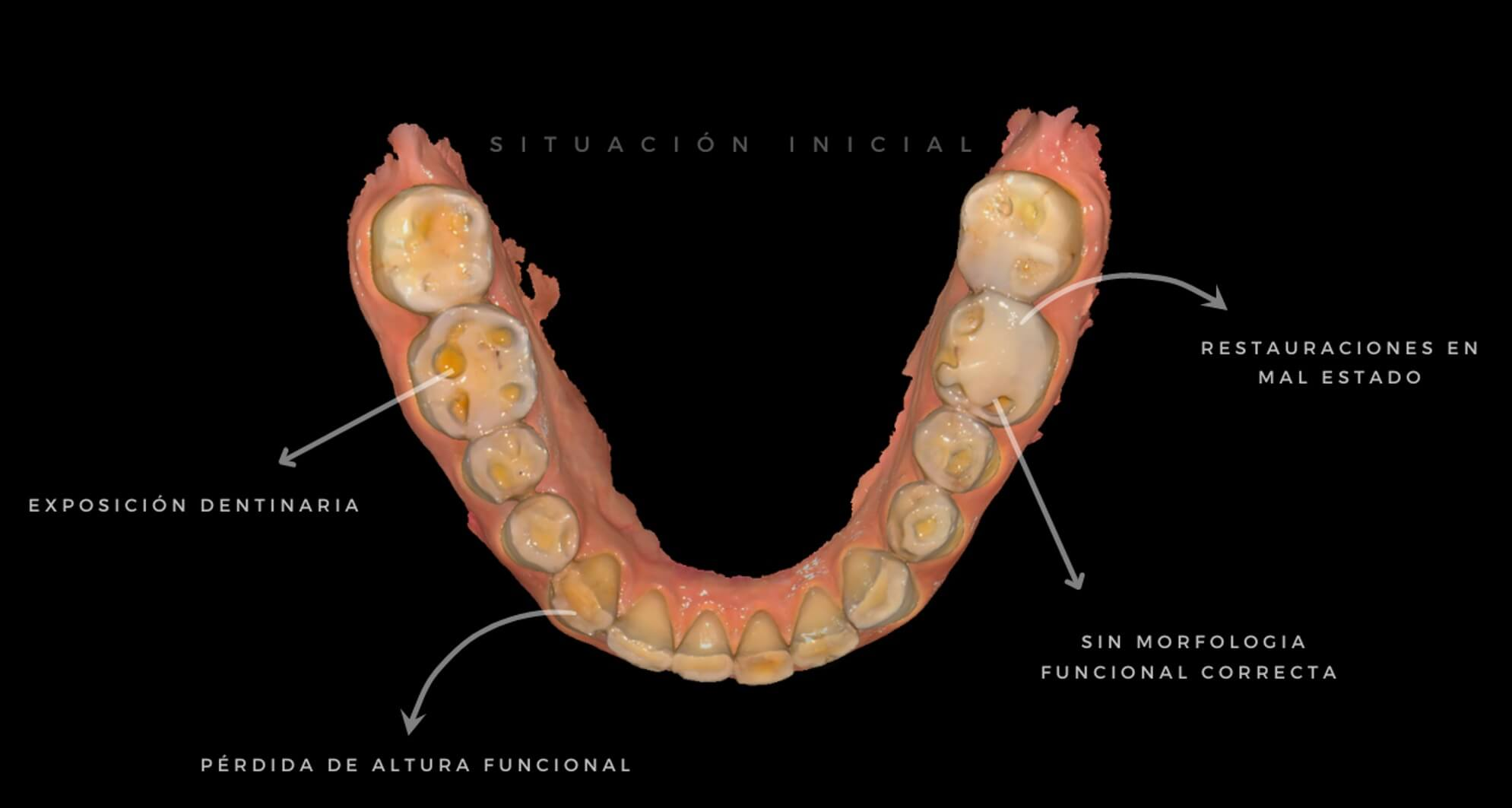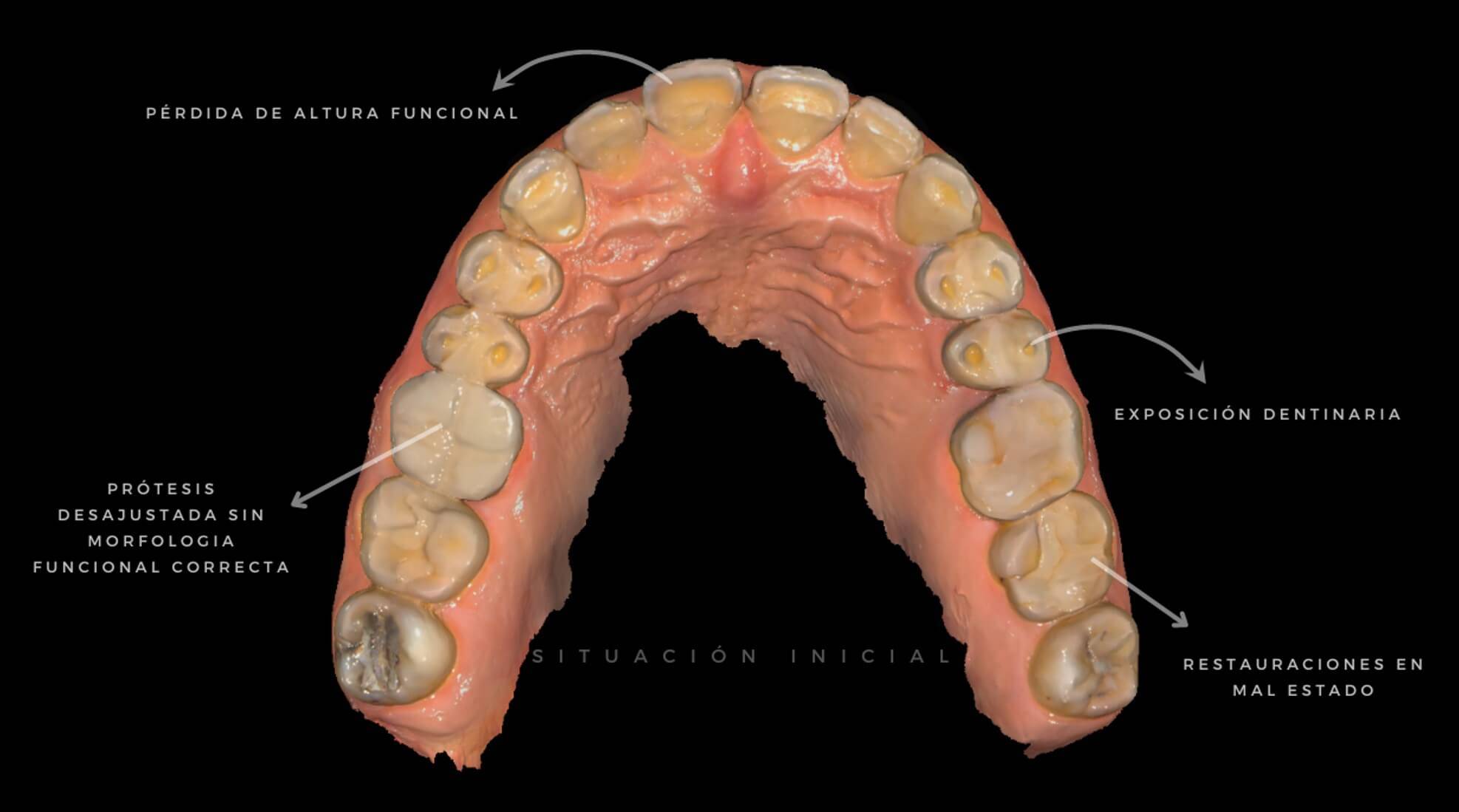 Scan and Analysis
With the Aoralscan 3, the dentist scanned the whole arch (Fig 5), and imported the data into exocad to measure its occlusal vertical dimension. Due to the attrition, the occlusal contacts were abnormal on the left side, right side and the front, leading to chewing problems (Fig 6,7,8).
There are several ways to deal with cases of oral attrition. Small defects can be repaired with resin. If the defect is large, porcelain veneers, crowns, and other restorations are options. For patients with loss of occlusal vertical dimension, occlusion reconstruction is necessary. The posterior teeth are raised, and the anterior teeth are restored with crowns to improve the masticatory function and aesthetics.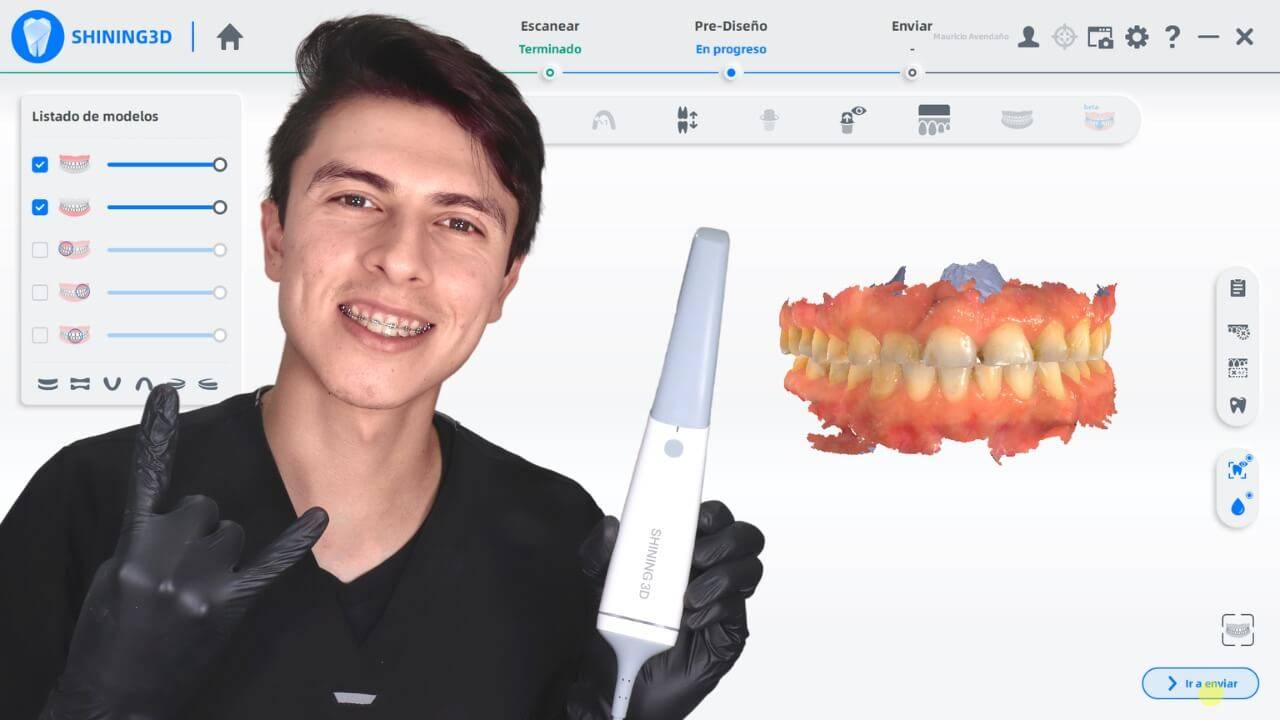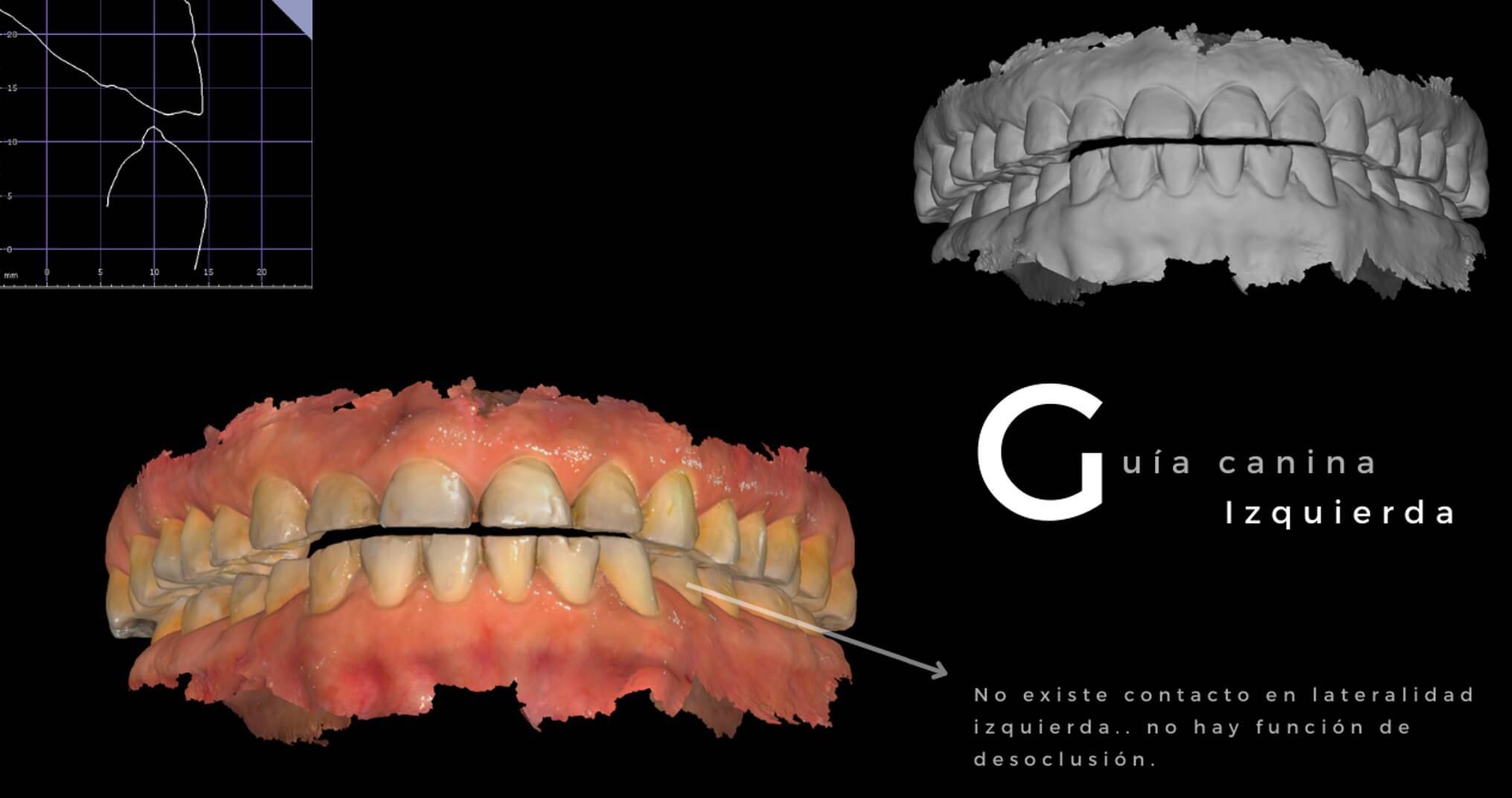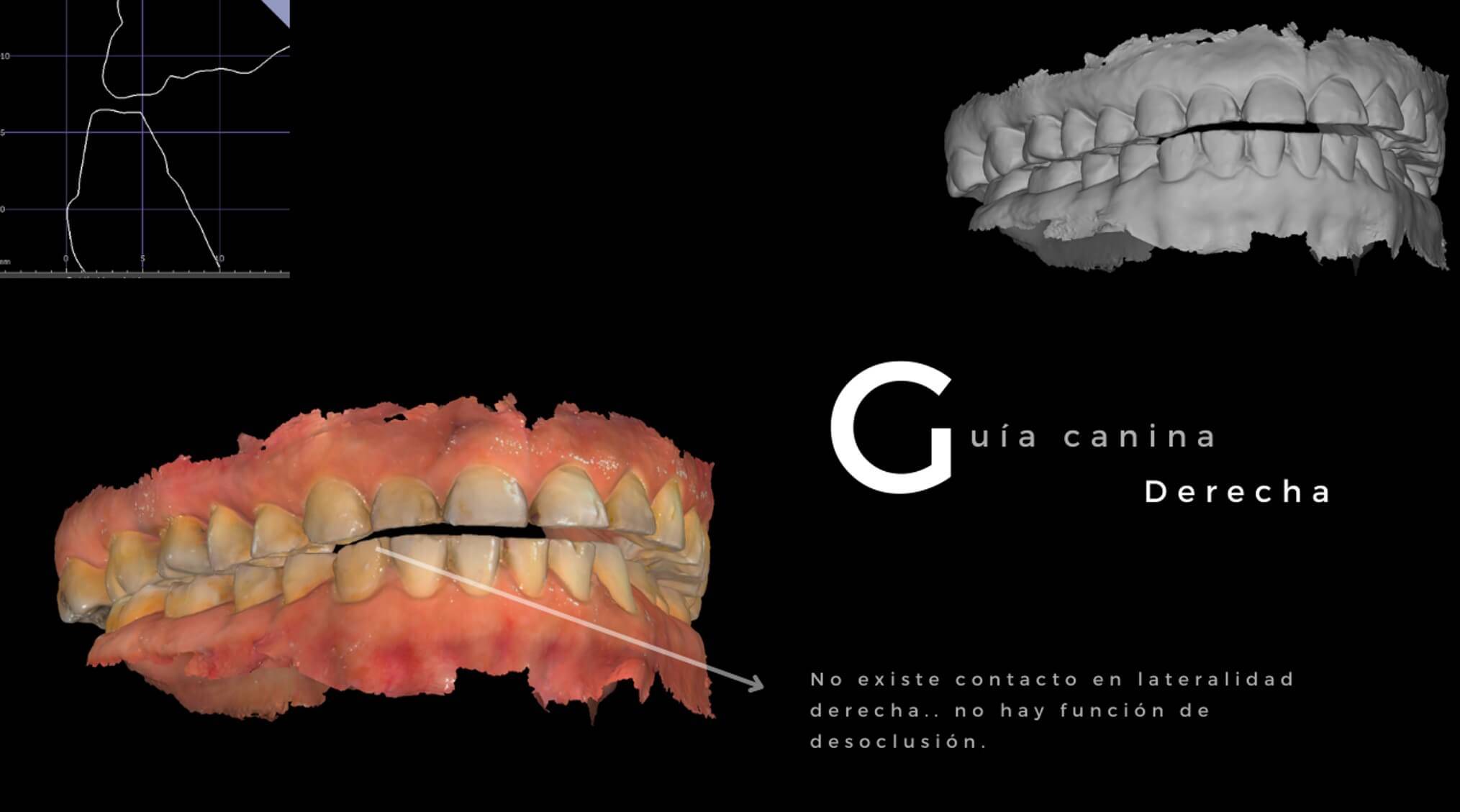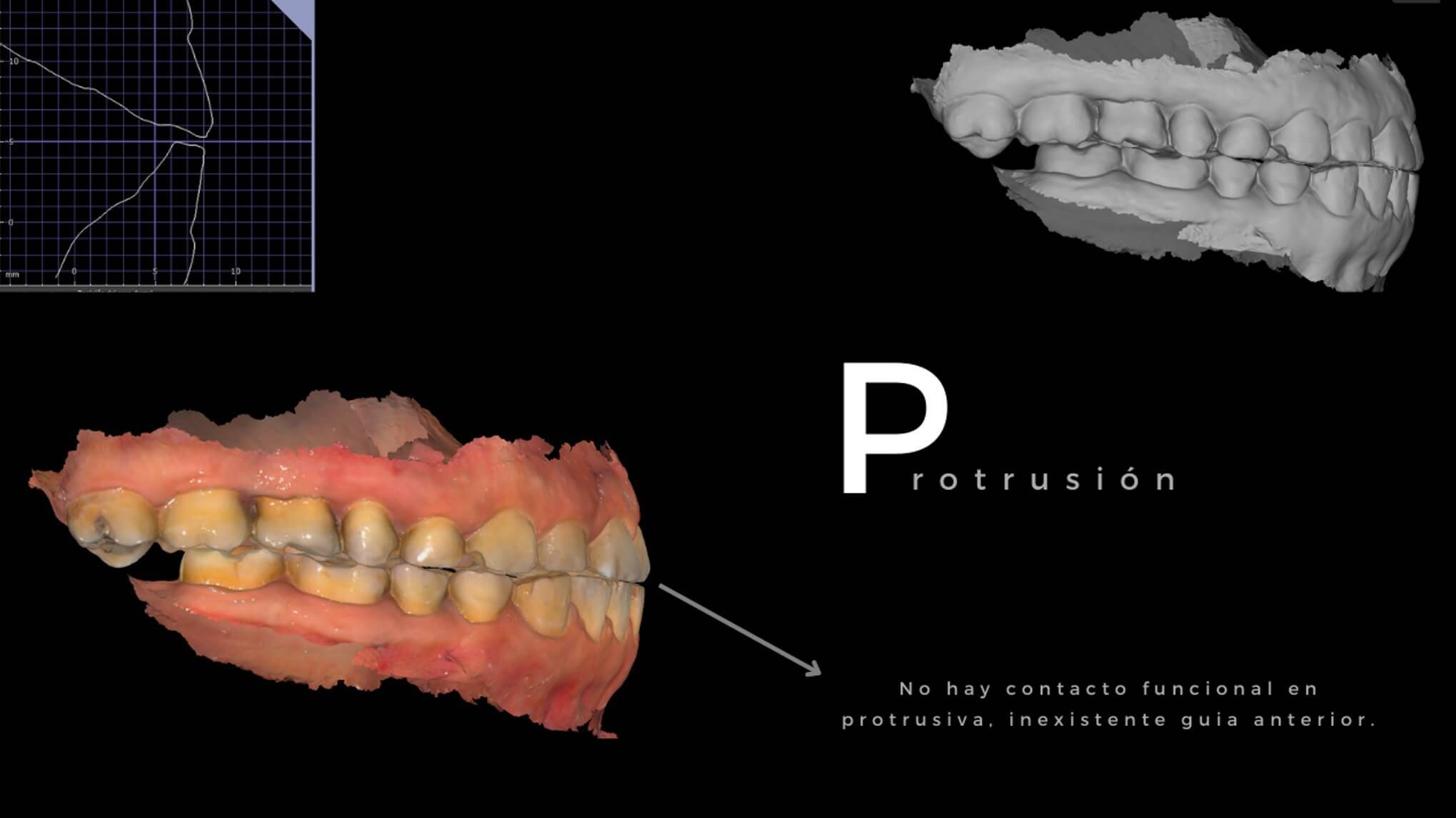 Design in exocad
Importing the scanned data into exocad for design, the dentist checked the occlusal condition in the virtual articulator (Fig 9). It was found that, due to the reduction of the occlusal vertical dimension, the space to make the prosthesis was insufficient. By elevating the occlusal vertical dimension, the dentist designed the prosthesis, considered the lateral occlusion and central occlusion, reconstructed the occlusal distribution curve of the upper and lower jaw, and increased the occlusal contact (Fig 10,11,12).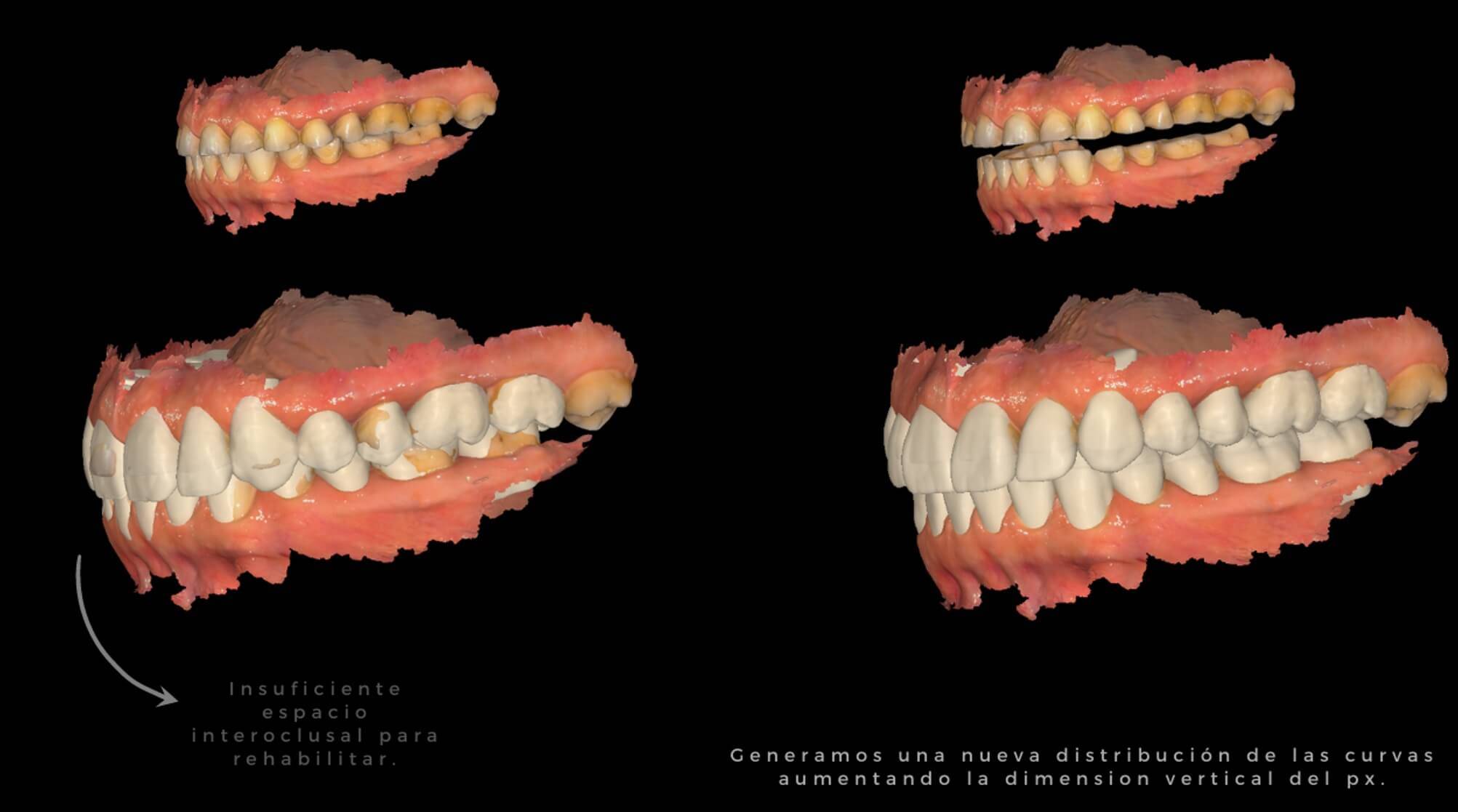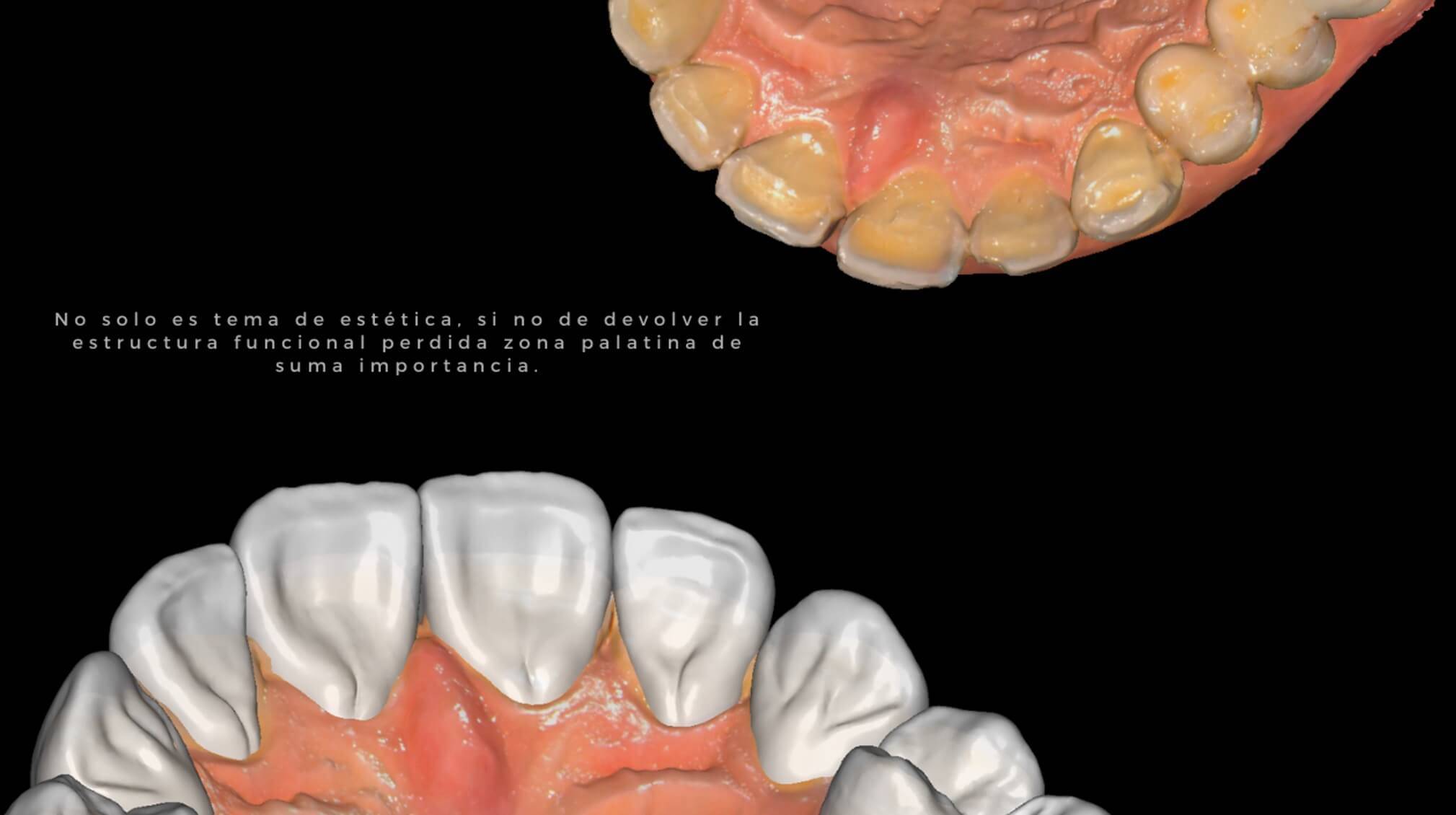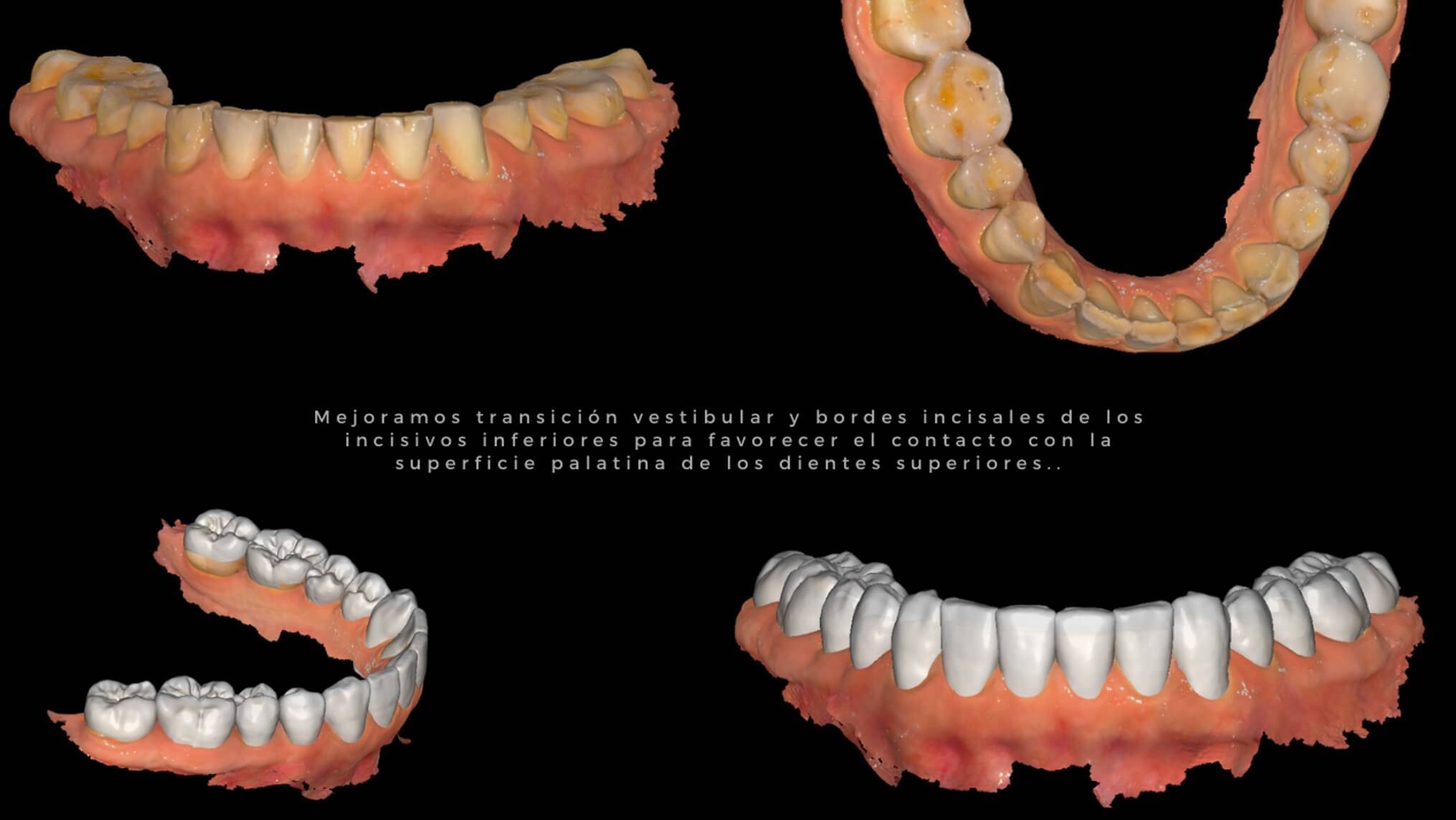 After treatment
When comparing the occlusal situation before and after treatment, the occlusal function has been improved greatly, there is no remaining obvious occlusal interference during jaw motion. (Video 1, 2, 3)
Mauricio dentist's assessment
The Aoralscan 3 was great in this case, it is so amazing how we can make digital dentistry with an intraoral scan that has excellent quality.
---