ADAE refine MaxSurgery III Piezoelectric ultrasonic bone surgery unit
---
In stock, ready to ship

Inventory on the way
---
Mechanical Size:290mm*270mm*125mm.
Main Unit Weight: 3KG.
Power Input: 100-240Va.c. 50Hz/60Hz.
Frequency: 24kHz~29.5kHz.
Water Flow Rate: 30~125ml/m.
Operating Modes: B (Bone) , P (Perio), E (Endo), C (Clean).
Control Model: Touch control.
What is minimally invasive tooth extraction?
Minimally invasive tooth extraction technology refers to the determination of the relationship between the tooth position and its surrounding anatomical structures (such as the mandibular canal, maxillary sinus, etc.) through oral examination. Then, after local anesthesia effective, the decayed tooth is removed as little trauma as possible with minimally invasive instruments, such as ultrasonic piezo bone surgery.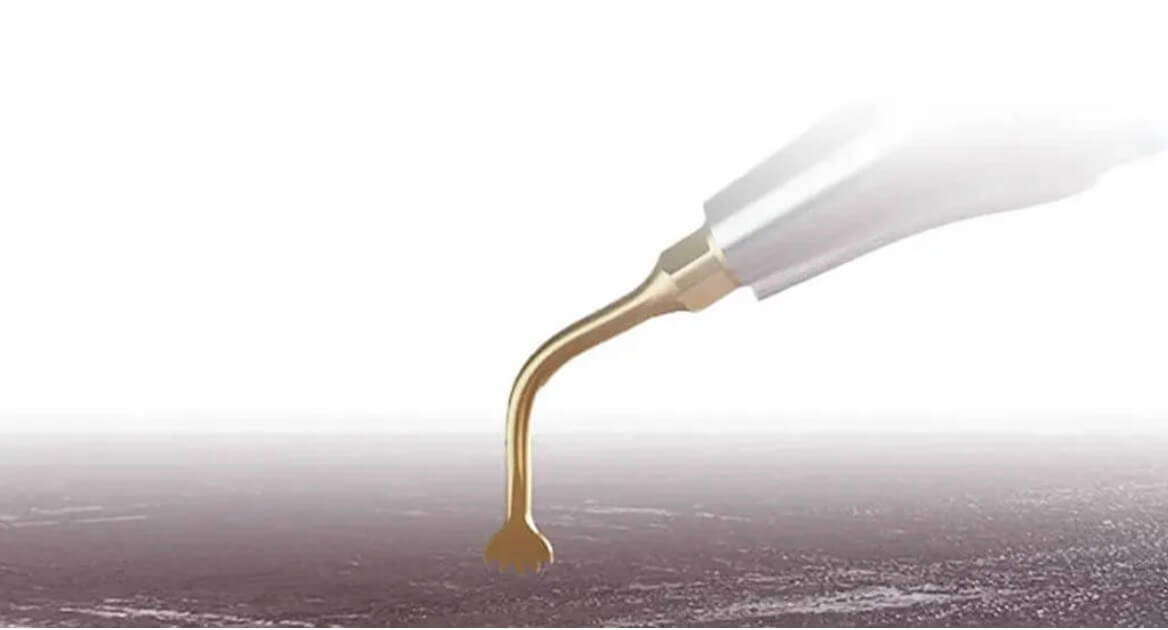 Ultrasonic Piezo Bone Surgery Tooth Extraction VS High-speed Handpiece Tooth Extraction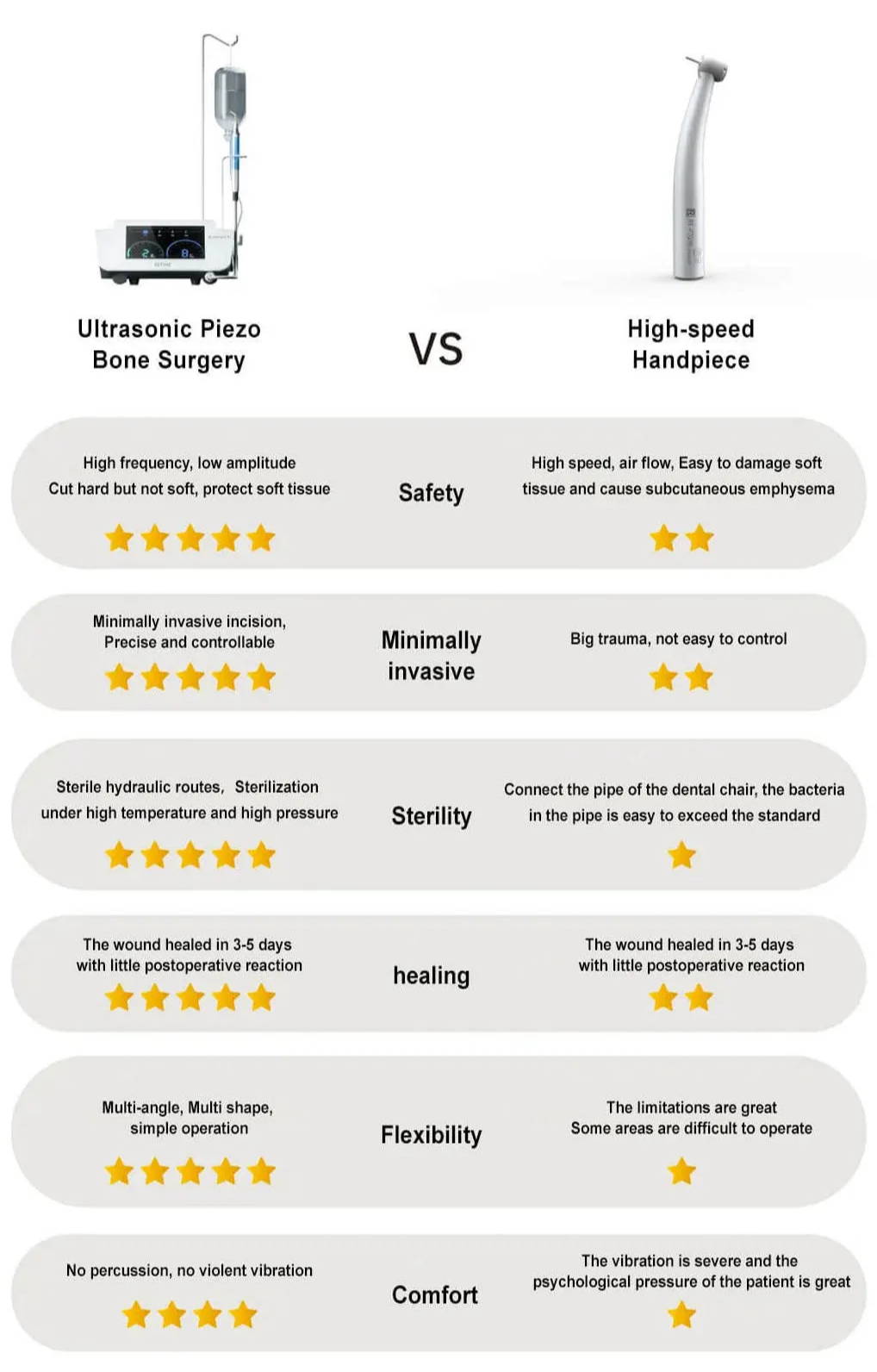 When is an Ultrasonic Piezo Bone Surgery used?
Ultrasonic Piezo Bone Surgery device is usually recommended in cases of periodontal disease, abnormal tooth position, and extraction of impacted teeth.
Because the Ultrasonic Piezo Bone Surgery device can make the actual contact area between the tip and bone tissue more uniform, precise and stable. At the same time, the special cooling system in the form of spray can take all the ground bone tissue debris away from the area undergoing surgical treatment, making the surgical operation field vision clearer, and less trauma during tooth extraction, thereby reducing the chance of secondary infection and reducing postoperative reactions.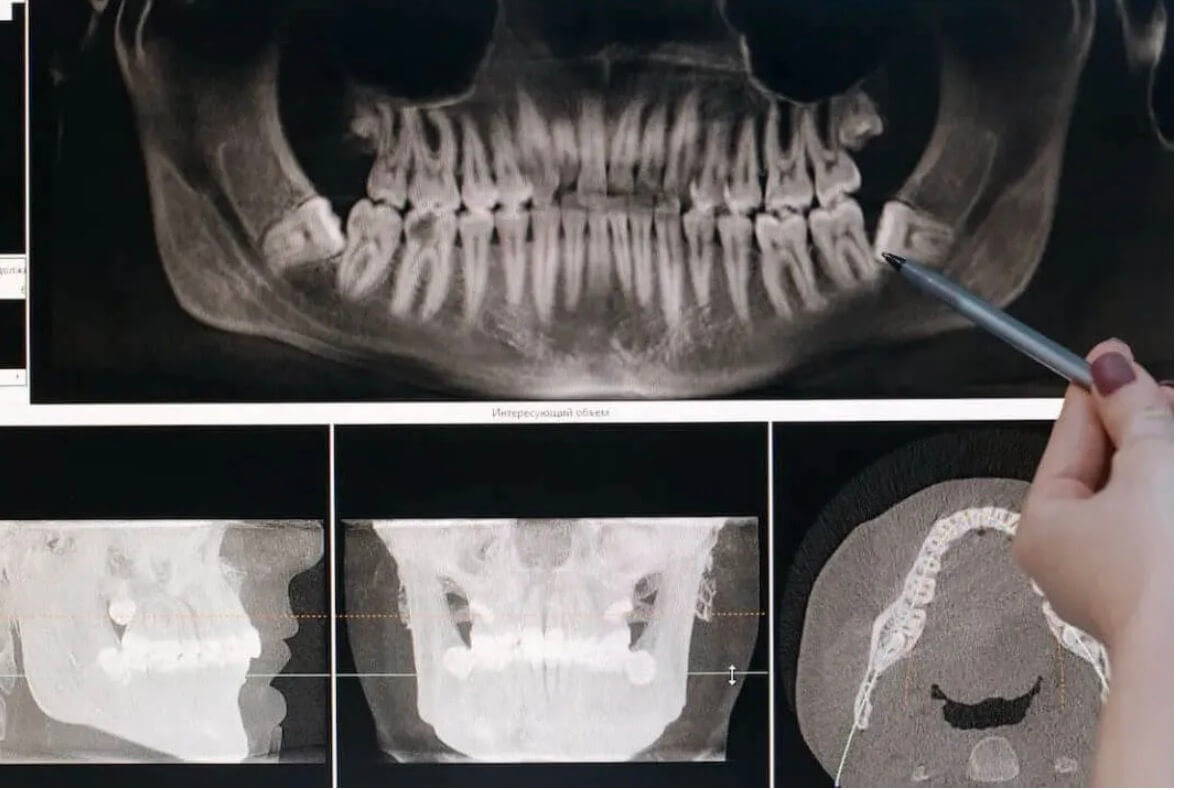 Why is it recommended to use an ultrasonic Piezo Bone Surgery device?
The surgical incision is small, and the postoperative recovery is fast. The patient can eat normally after three days.
Micron-level vibration, no airflow during operation, avoiding emphysema.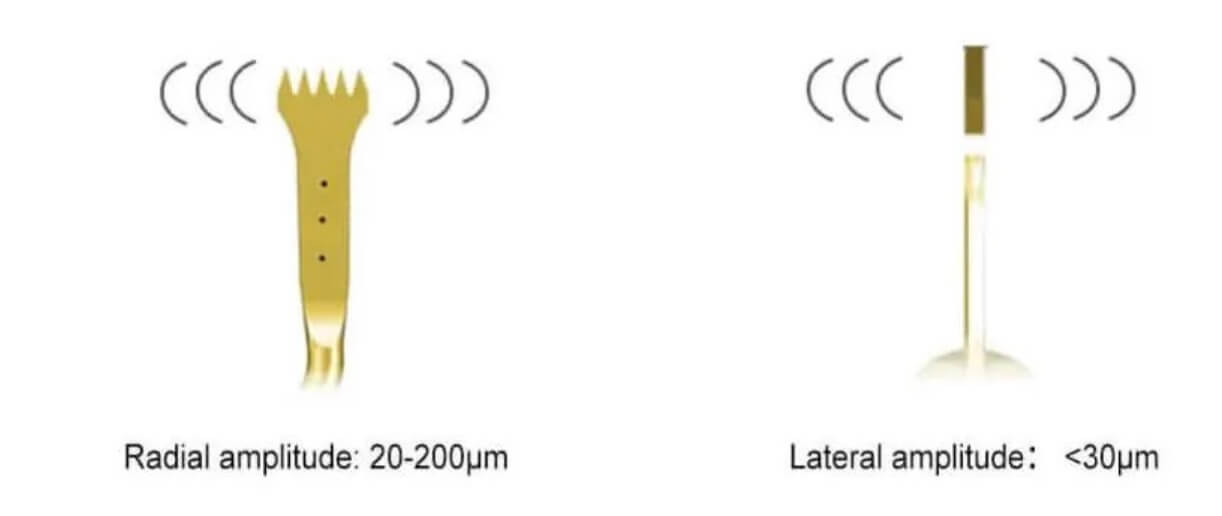 3.Postoperative reactions, nerve damage and other complications were significantly reduced.
4.Ultrasonic Piezo Bone Surgery uses sterile saline to effectively avoid wound infection. The water of the High-speed Handpiece comes from the dental chair, and bacteria grow in the pipe of the dental chair, which can easily cause wound infection.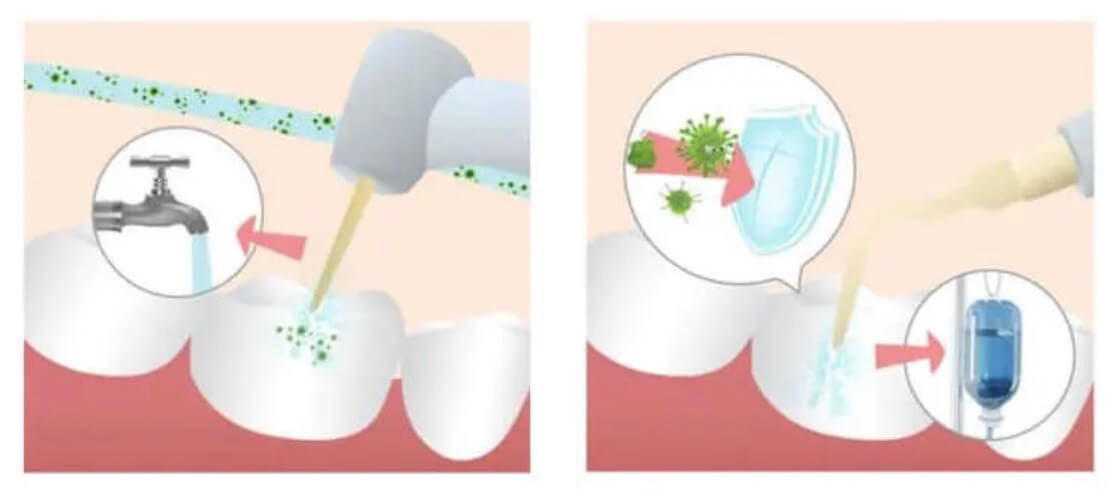 5.Greatly reduce the generation of aerosol, ensure the treatment environment, and reduce the risk of cross-infection.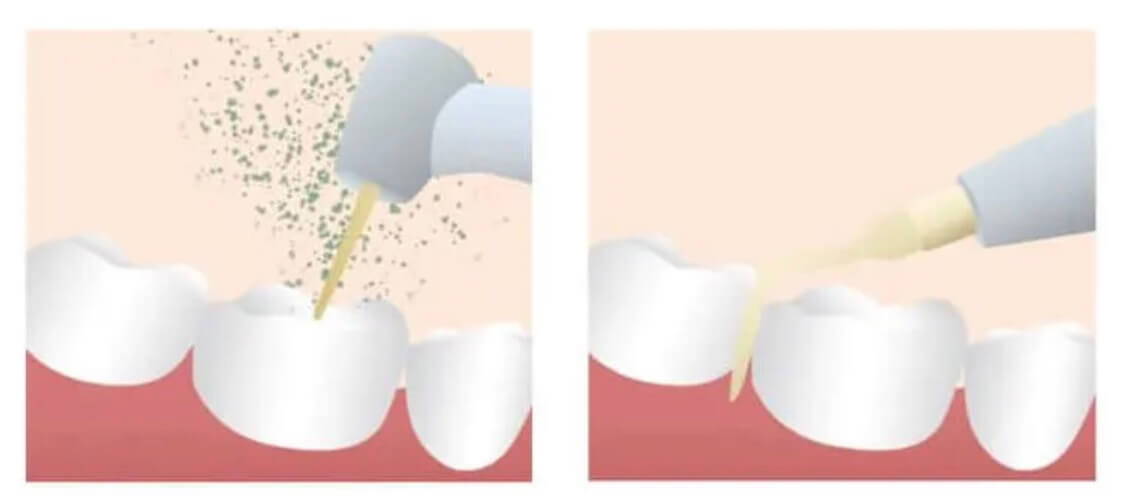 Seven applications of Ultrasonic Piezo Bone Surgery
Alveolar Surgery
Minimally invasive tooth extraction, alveolar bone trimming,
Extraction of impacted teeth, extraction of ambushed supernumerary teeth
Implant Surgery
Internal maxillary sinus lift, external maxillary sinus lift Bone splitting, implant preparation, autologous bone preparation
Bone mass osteotomy, bone debris collection, site preservation techniques
Periodontal Surgery
Crown lengthening surgery, root planing
Root Canal Surgery
Apicoectomy, curettage of apical inflammation
Fractured apicoectomy, apical Inverted filling
Orthodontic Surgery
Minimally invasive tooth extraction, alveolar bone trimming
Extraction of impacted teeth, extraction of ambushed supernumerary teeth
Maxillofacial Surgery
Orthognathic surgery, plastic surgery, fenestration osteotomy maxillary cyst extraction, odontogenic tumor extraction.


Complications
Fractured apicoectomy, implant removal, bone adhesion treatment.