Woodpecker Endo 3 ultrasonic endo activator
Regular price
$349
Sale price
$299
/
---
In stock, ready to ship

Inventory on the way
---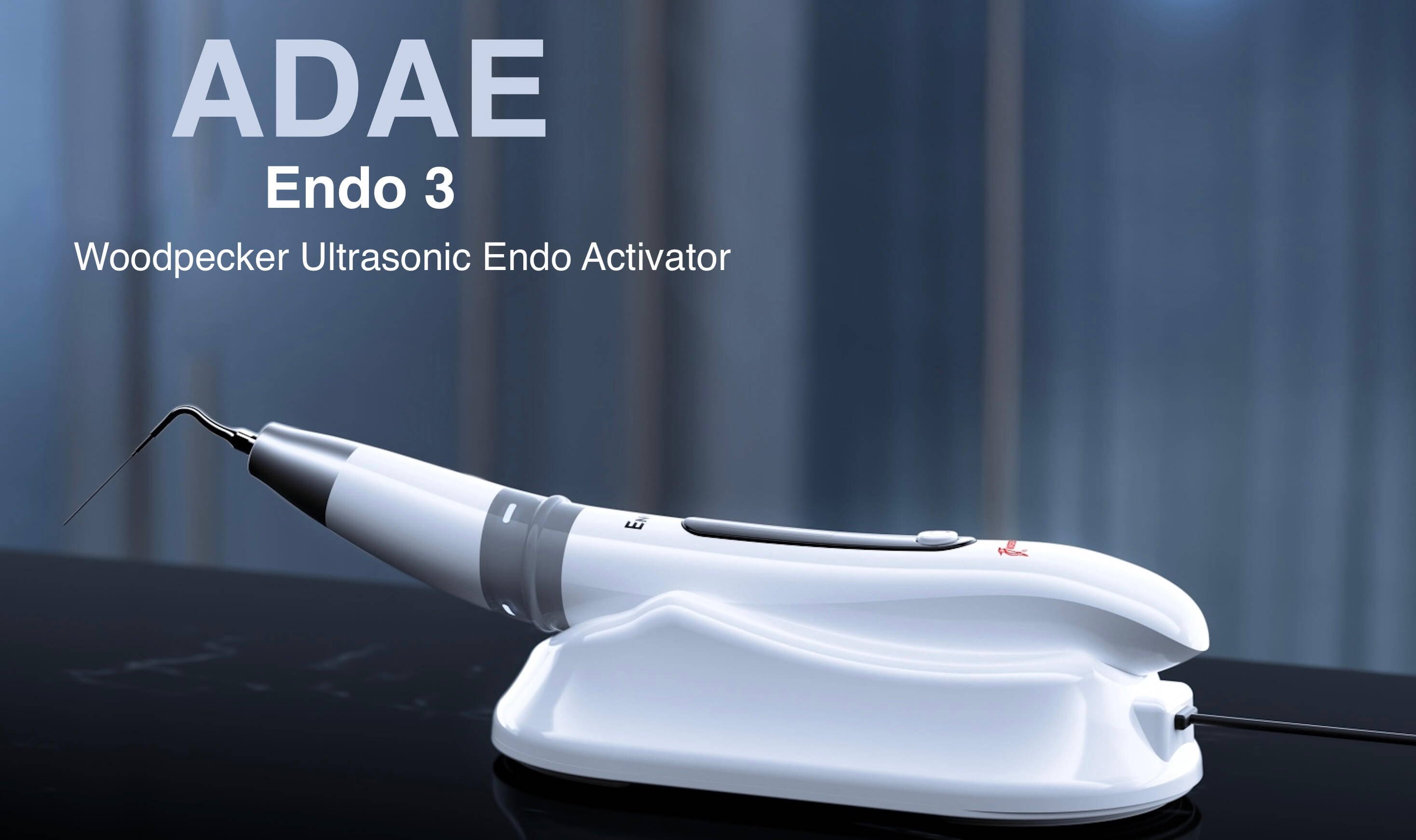 Watch the video below for quick demo
The Endo 3 Ultrasonic Endo Activator is an intelligent ergonomic, wireless handpiece for activating irrigation during a root canal procedure. This unit replaces the Endo 1 and has some upgraded features. As you are aware, proper irrigant activation in the canals during a root canal plays a key role in the proper debridement and disinfection of the root canal system. The Endo 3 emits a high-frequency ultrasonic vibration to safely and effectively boost the endo irrigation used in endodontics.
Wireless Use & Wireless Charging Base no plugs or cords.
The Endo 3 has three (3) Power Modes which are E1, E2, and E3 which go from low, medium to high power.
The Endo 3 has four (4) Time Modes which allow the ultrasonic to run for 10 seconds, 15 seconds, 20 seconds or 10 minutes.
The Endo 3 has 2 Modes that allow it to be used as 1) Stand-by Mode Where Ready to Use or 2) Irrigation Mode.
Larger and Clear LCD Screen for better observation by the dentist.
Adjustable Head for Improved Access entire head of the device can be turned to the position needed.

The Endo 3 unit comes with four (4) autoclaveable tips. The tips are smooth, non-cutting, resistant and flexible with an anti-breakage system.

The tips are as follows:

E96 x 2pc

E99 x 2pc

Each tip can irrigate 30-50 root canals before they should be replaced.
1.OutputDimensions : 173.8mmx25.8mmx35.8mm.
2.Net Weight : 78gm
3.Rechargeable Lithium Battery:
Battery mode: 14500
Nominal voltage: 3.6V
Capacity: 750mAh
4.Power Adaptor :
Input: 100V-240V 50Hz/60Hz 0.4A MAX.
Output: DC 5V/1A.

Output tip vibration frequency : 40KHz±10KHz
Relative Humidity at 30% – 75%
Atmospheric Pressure : 70kPa – 106kPa