ADAE S1 dental autoclave (Class B)
---
In stock, ready to ship

Inventory on the way
---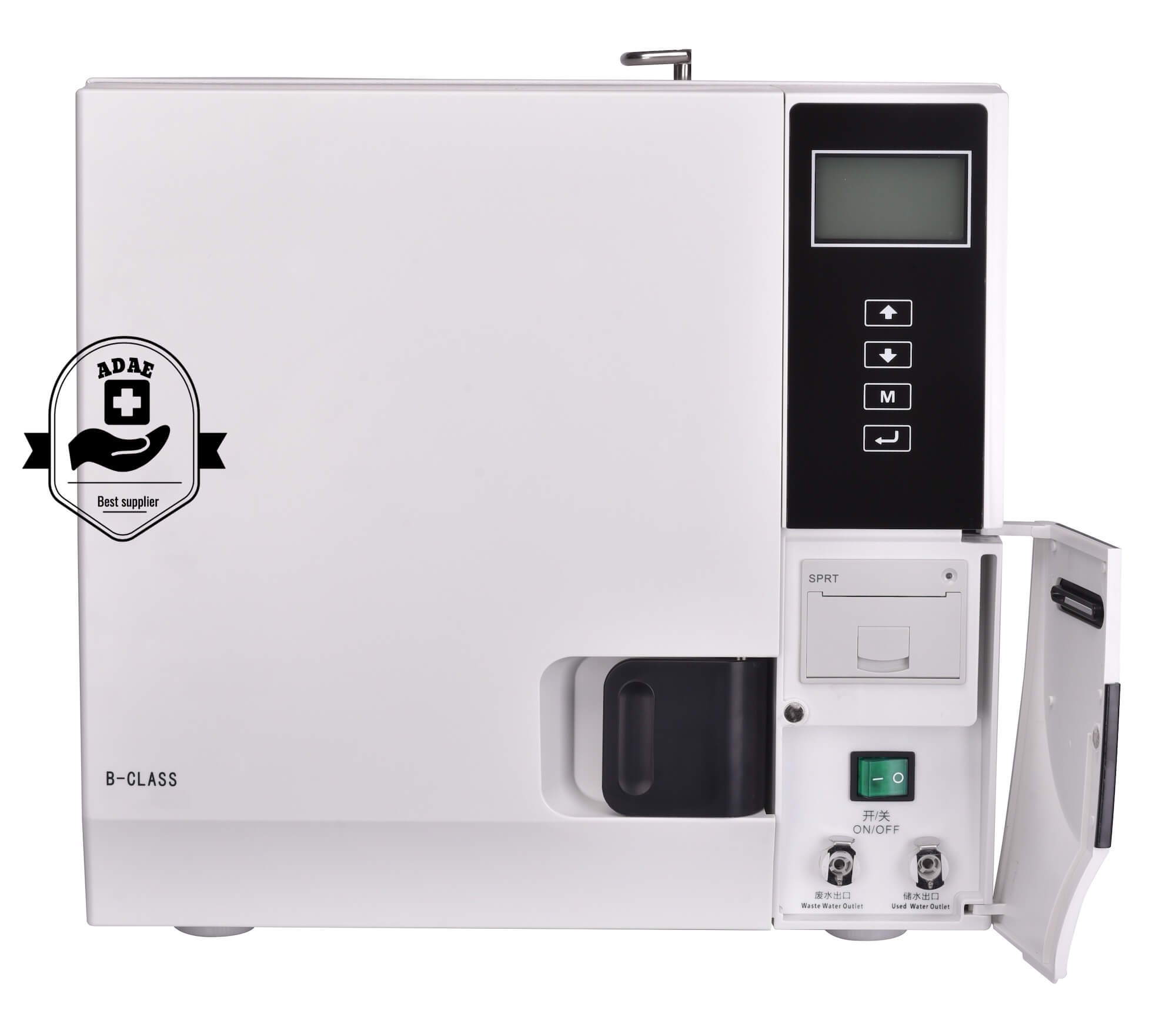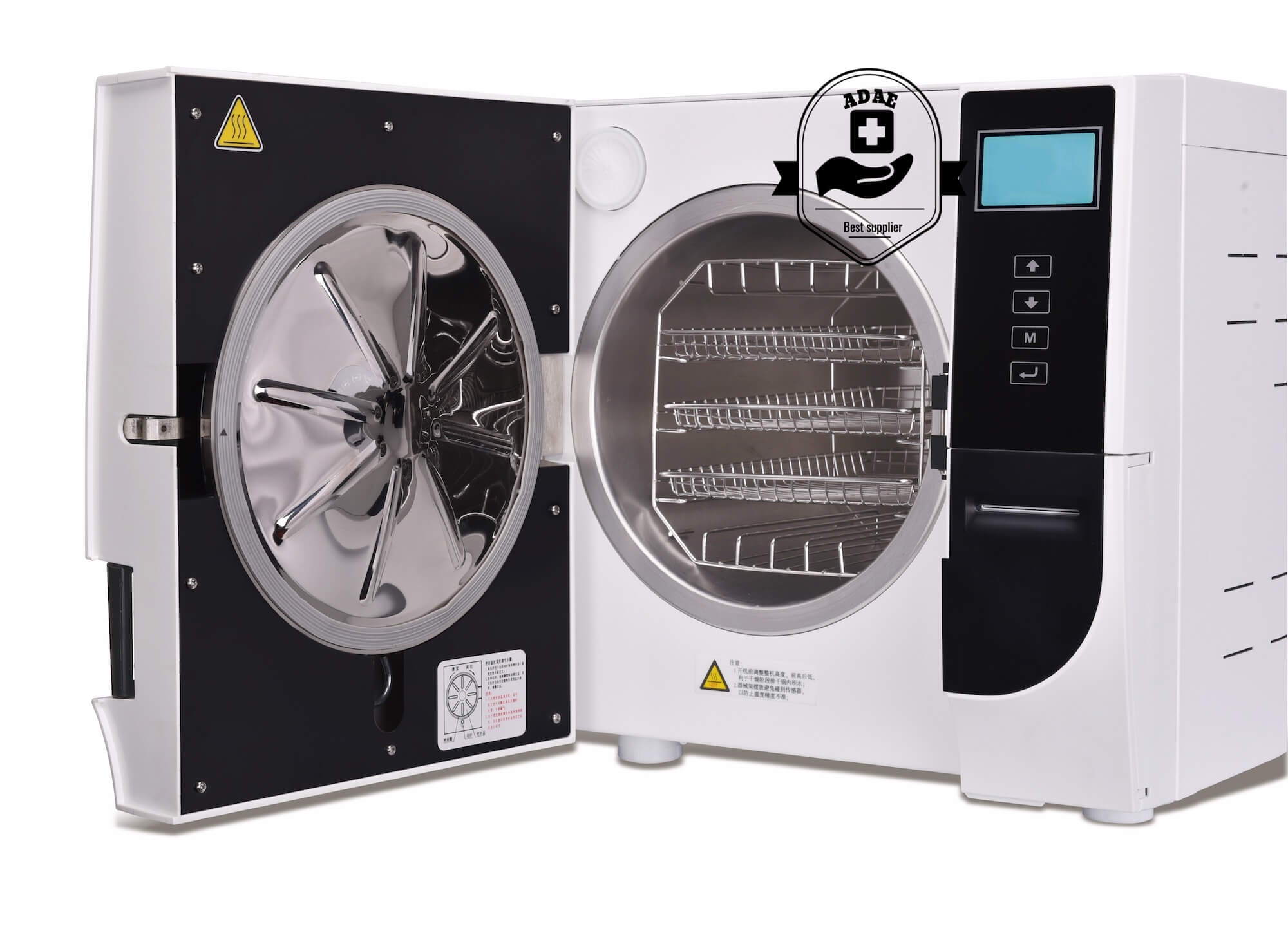 Made with Italian water pump.
Our class B Class autoclave has the function of three pulse vacuum drying, Vacuum degree can reach -0.082Mpa, Mechanical residual humidity less than 0.2%. Suitable for different instrument disinfection sterilization, including with packed, unpacked, solid, Class A hollow, Class B hollow, Class B hollow with porous internal piping.
New operation interface, touch digital LCD screen can display temperature, pressure, time, operation status, fault alarm and other information, sterilization information is more intuitive, convenient for users to observe the operation status of the equipment.
Full computer control, Adopting advanced imported 16 bit microprocessor, which is easy to operate. It is suitable for disinfection and sterilization of instruments in stomatology, ophthalmology, operating room and laboratory.
The internal circulation double fan cooling separation system can separate the drainage steam from the vacuum pumping pipeline, thus improving the efficiency and service life of the vacuum pump, and solving the problems of low vacuum degree and long vacuum pumping time.
Equipped with BD test. Vacuum test degree, used for steam penetration test.
Spray type steam generator ensures temperature and pressure more balanced in the chamber which ensure thorough disinfection.
It has a water full-filled alarm system for waste water tank, which avoids the possibility of circulating disinfection of waste water and makes disinfection more meaningful.
Clear digital display, perfect fault detection and alarm system, let you master the status of the machine at any time.
Door interlock protection, if there is pressure in the chamber, the door cannot be opened, so it is safer to use.
Normal working condition :
Ambient temperature range: +5°C ~ +40°C;
Relative humidity range: ≤ 85% ;
Water: Distilled water/Purified water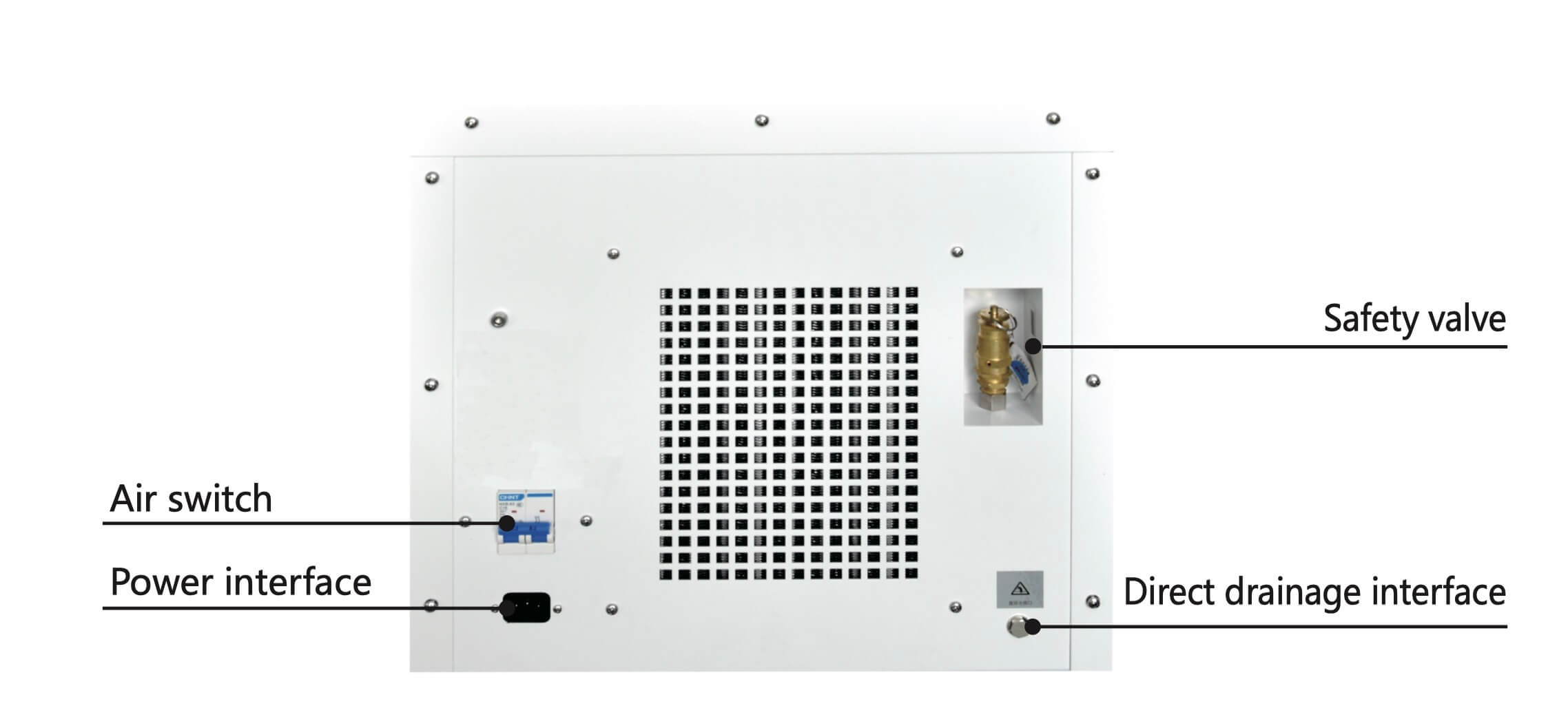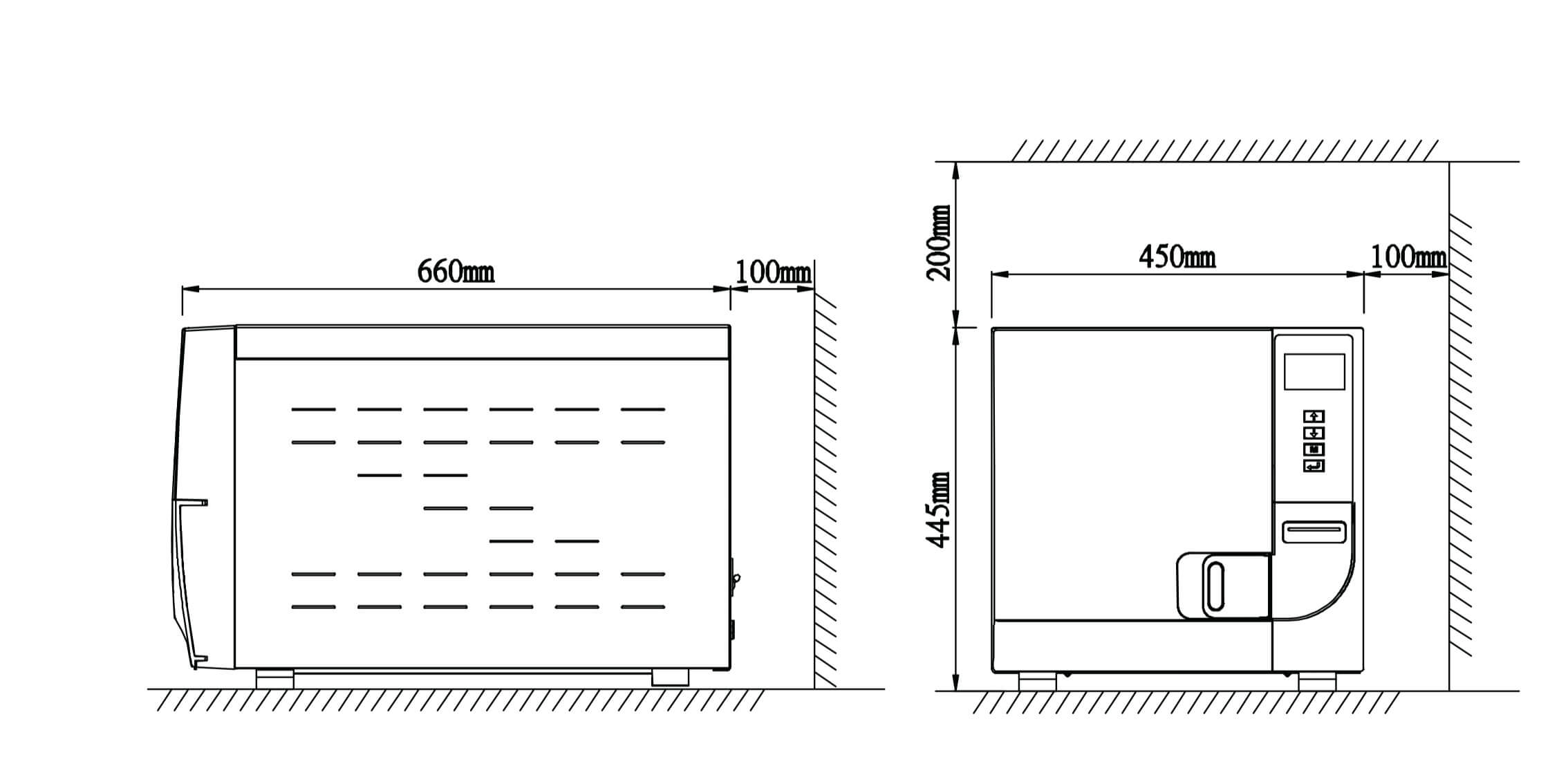 Instrument tray - 3 Pcs
Instrument rack -1PC
Operation manual -1PC
Handle tongs - 1PC
1.5m water-outlet pipe -1PC
Water outlet connector - 2PCS
Measuring cup - 1PC
Sealing ring - 1PC
Power cable - PC
Sterilization procedure table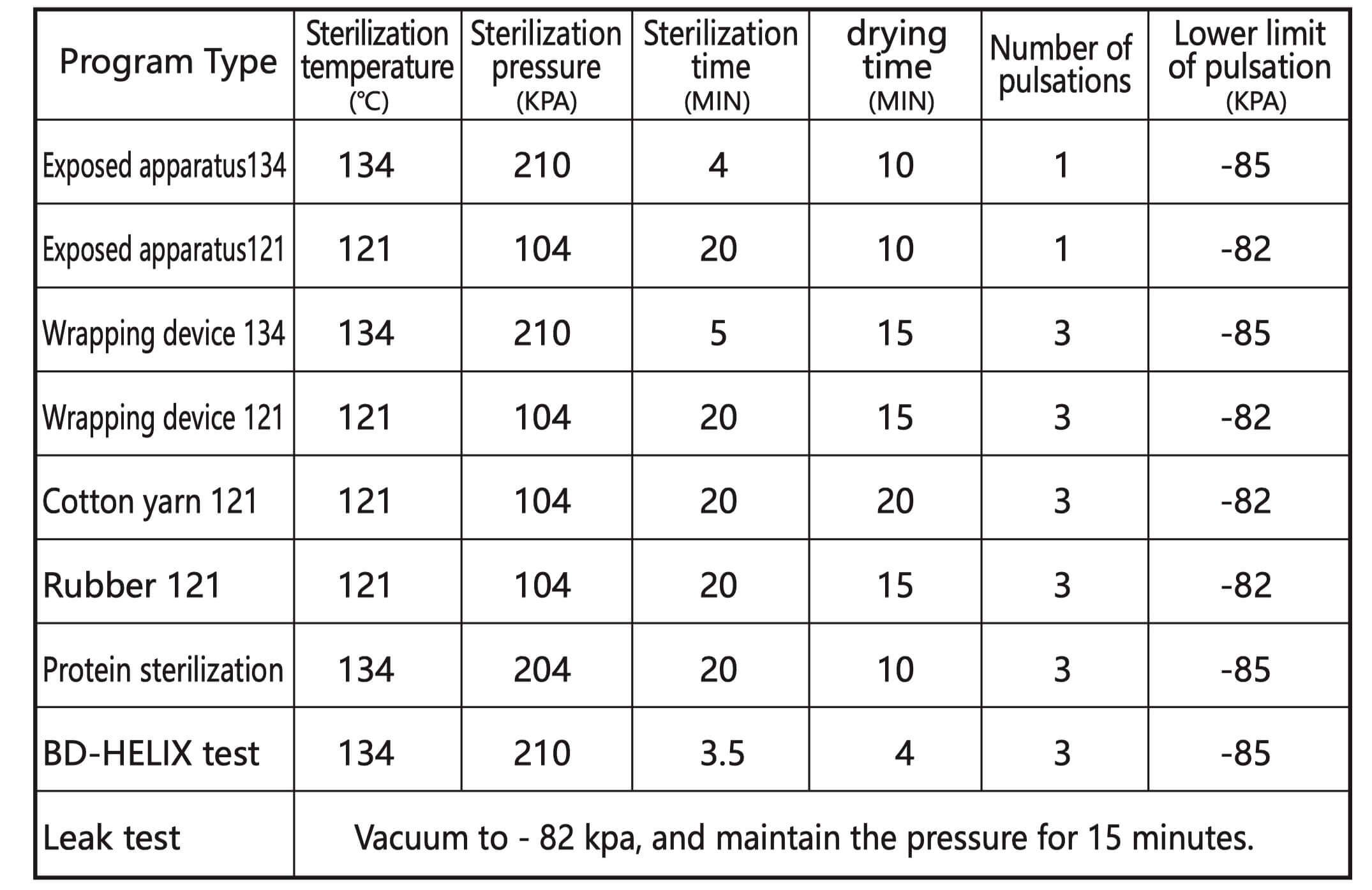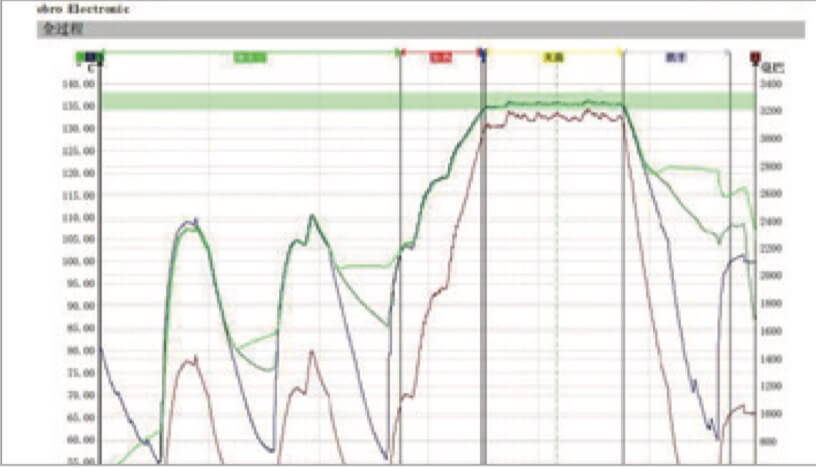 EbroGermany Ebro
Using German Ebro temperature detector to check the temperature correction test of each equipment. It completely conforms Class B standard of the international European Union, and the temperature is accurate +/- 1 °C. Which makes the sterilization more thorough and dry.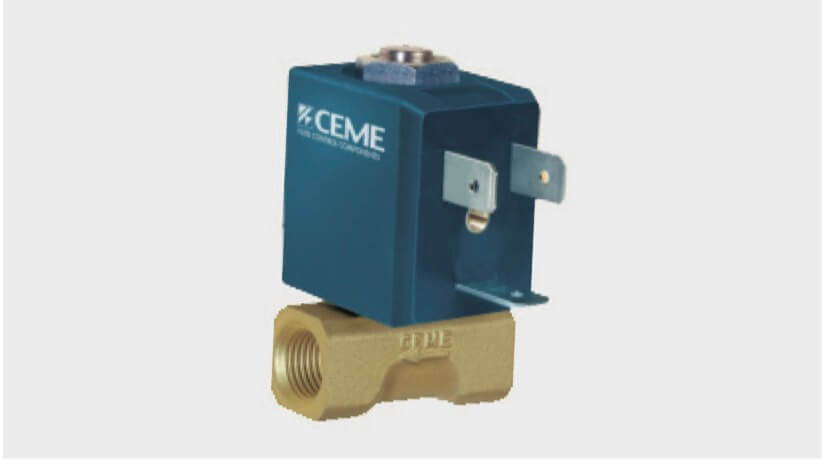 Solenoid valve
It adopts CEME original imported solenoid valve from Italy, with large flow aperture, high temperature resistance, pressure of more than 6kg and long service life.
Innovative steam generator
The new steam generator concept combines with optimized programs to solve the previous steam generator blocking, seal aging and leakage problem. The steam is generated safely and reliably. Meantime the use of steam heating water tank will let the outlet water temperature increases to 45 degrees or above to speed up the sterilization time.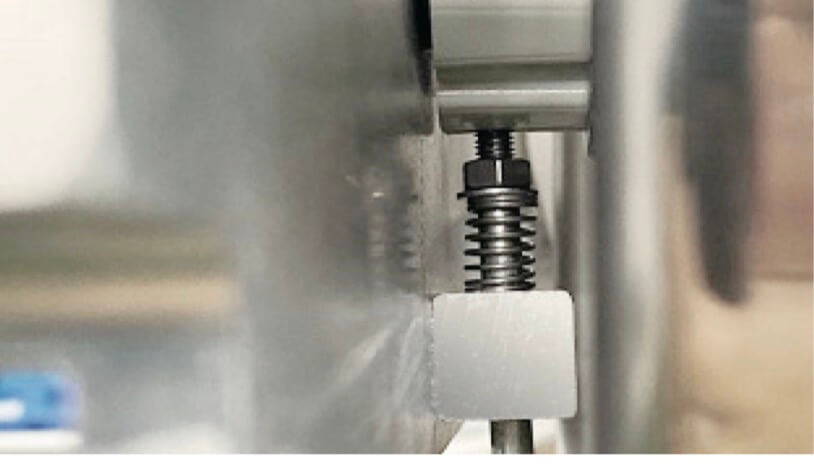 Adjusting door hook
The door seal can be adjusted by it, (12 equal parts 30 degrees, the adjustment can be accurate to 0.1 mm)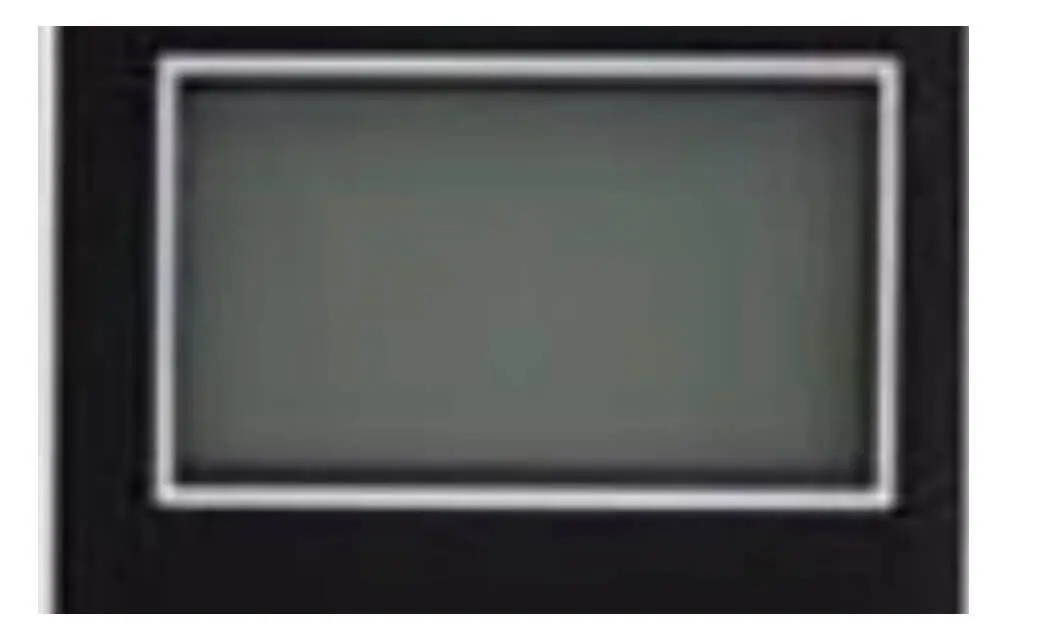 LCD Display
LCD display function with15 languages available to meet customers needs. With power off prompt, machine fault prompt, and fault memory. Automatic atmospheric pressure detection adjustment, history query, unauthorized disable and other functions.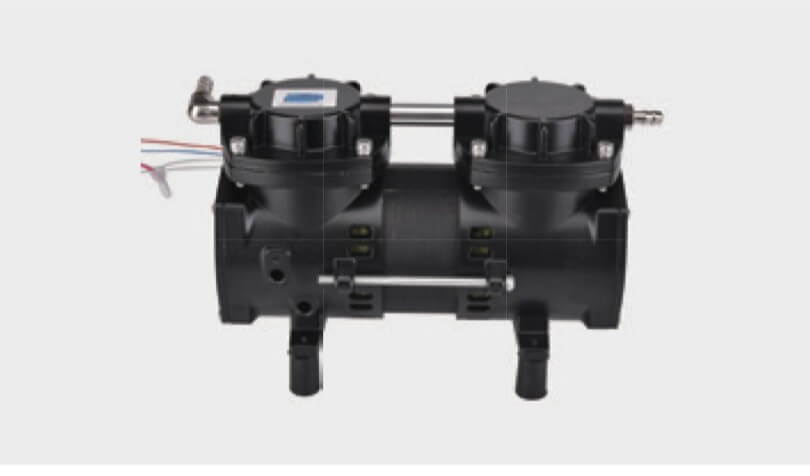 Super vacuum pump
The working efficiency is fast, and the ultimate vacuuming can reach - 90kpa, and the temperature resistance can reach 90°C. The life aging test has passed more than 20,000 times.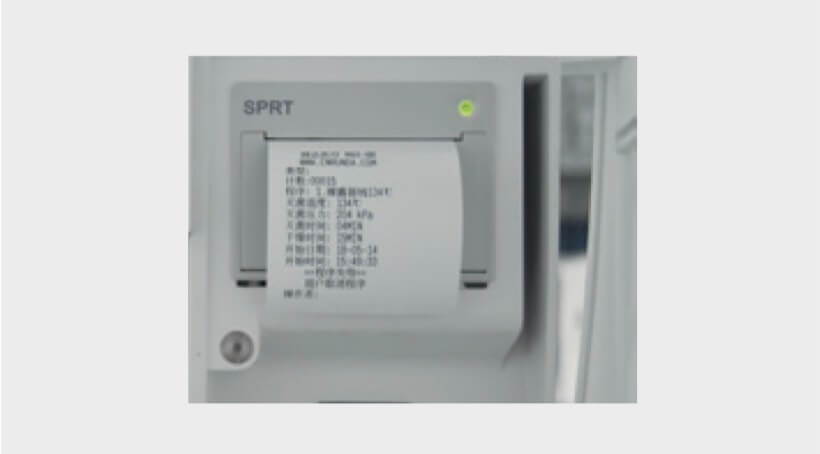 Printer
In accordance with the regulation of the State Drug administration, printing disinfection data function, reflecting date, time, operation data, time, pressure, temperature.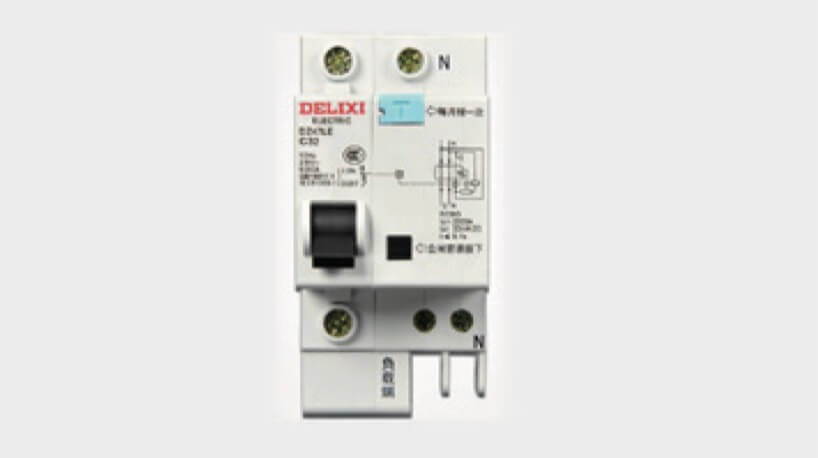 Over current circuit breaker
To protect it automatically from the unstable current.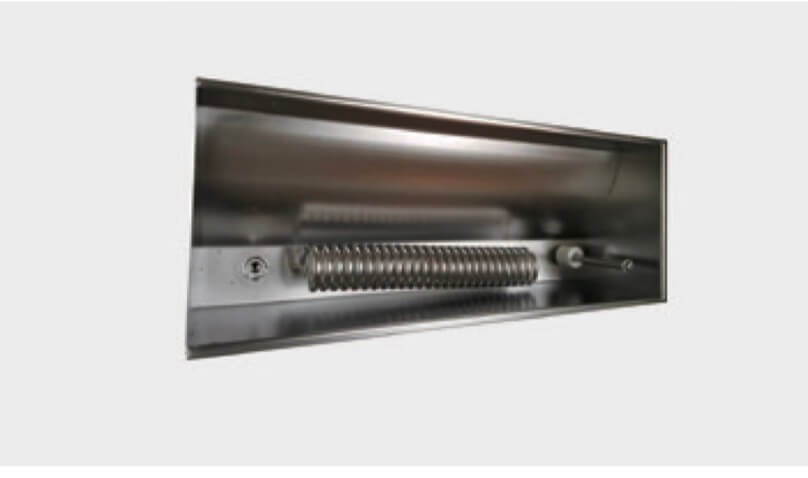 Water tank
Stainless steel 304 durable water tank