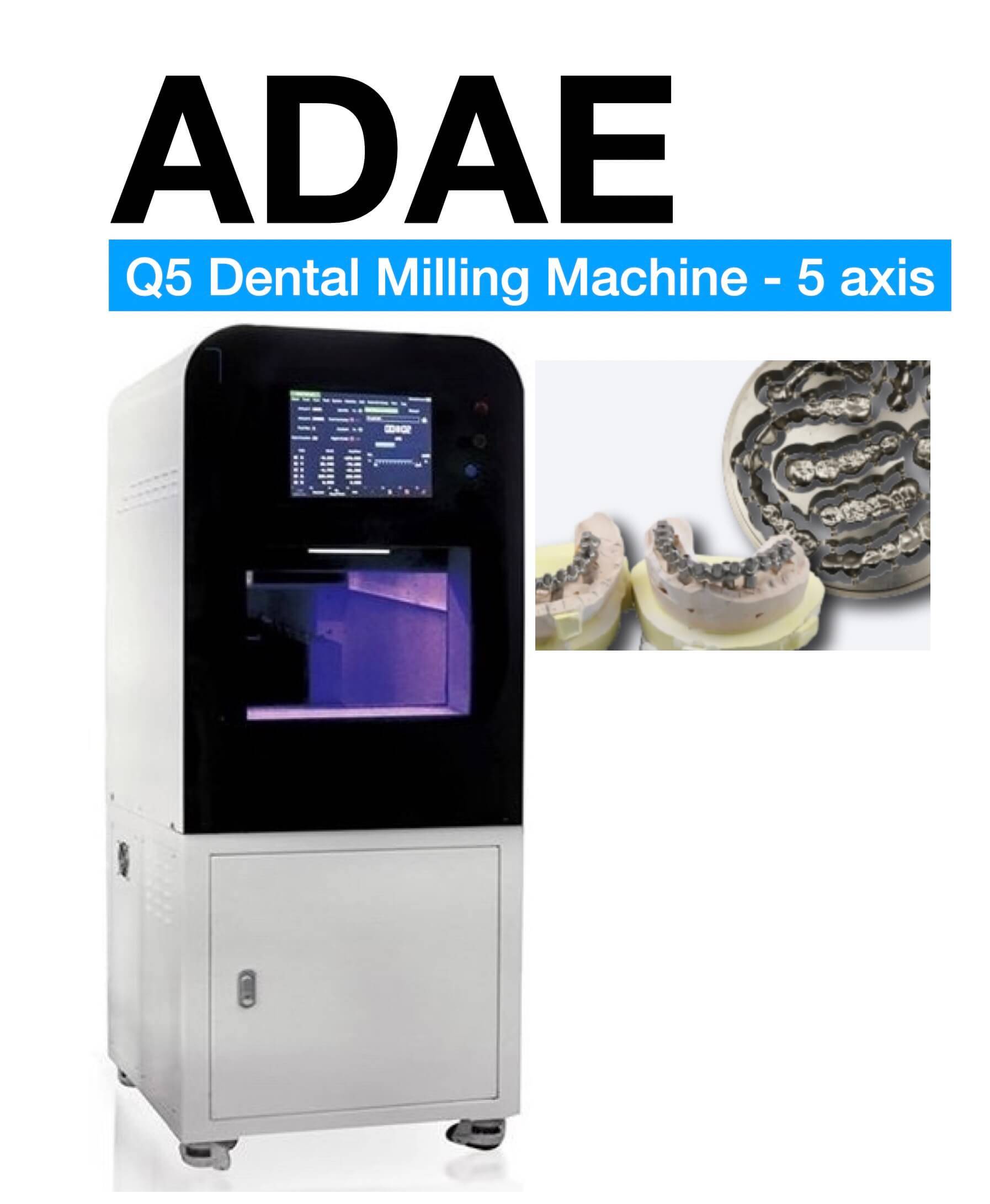 ---
ADAE Q5 dental milling machine (5 Axis)
Samples of milled prodcuts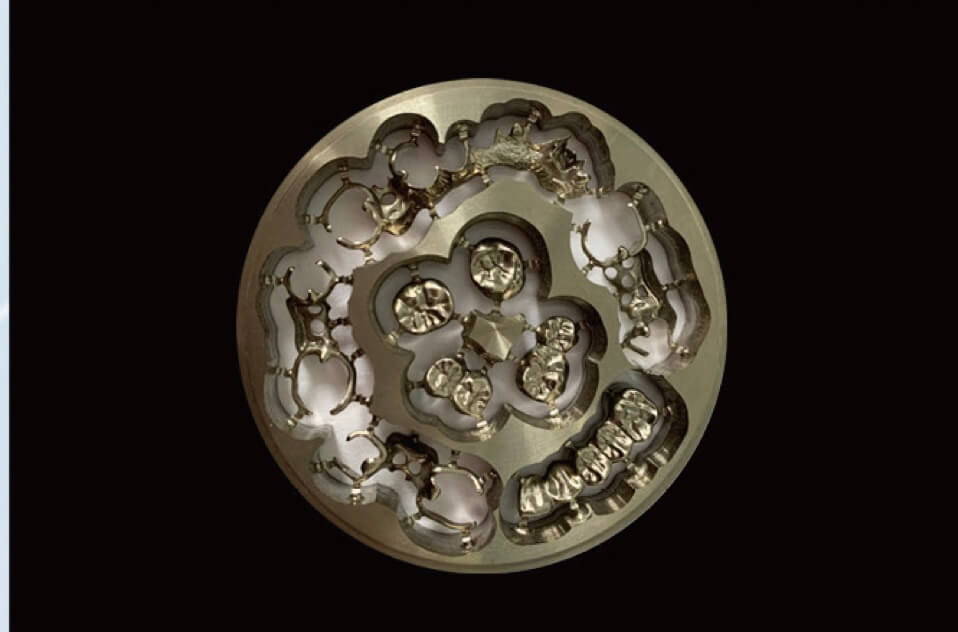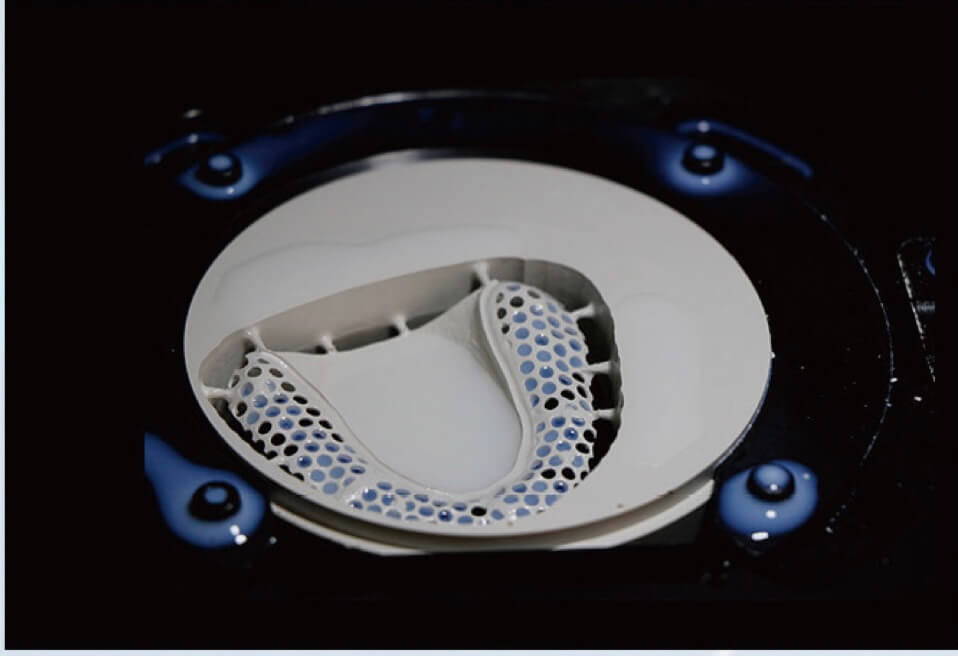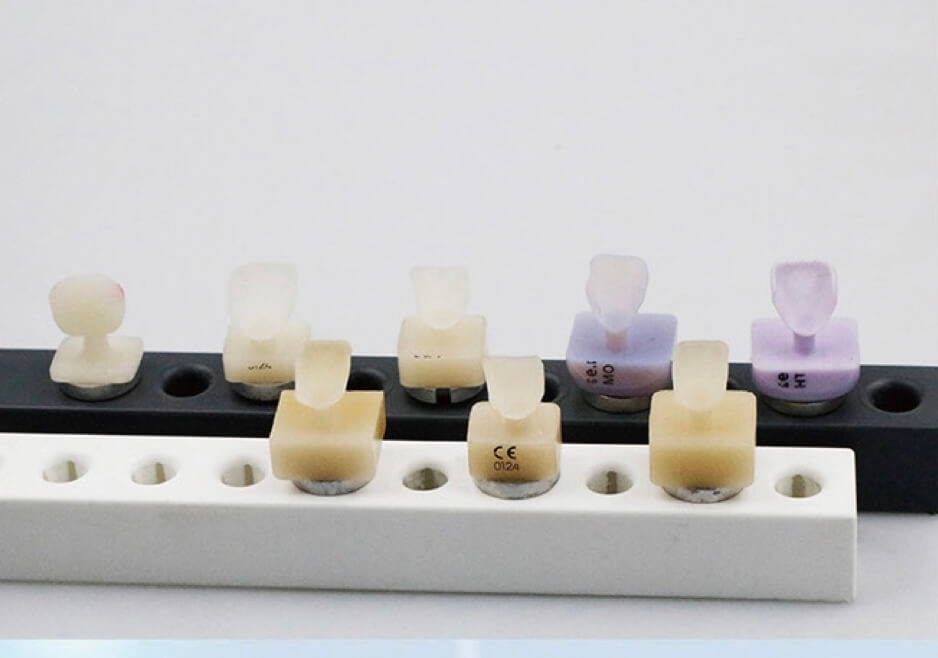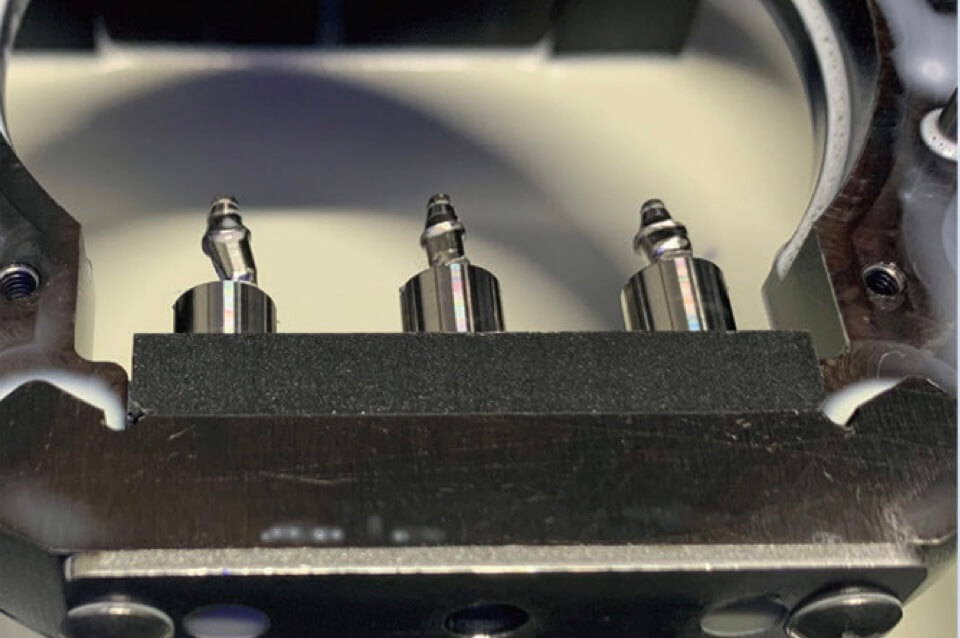 Axis: 5 Axis.
Max spindle speed: 60000 rpm/min; spindle power 1.8 kW.
Processing range: Axis ِA: 360º
Axis B: +20°
Input voltage: 220v-110V.
Air supply: 6 Bars.
Tool Magazine: 6.
Cutting way: Wet and Dry.
Spindle cooling: Water coolant.
Tool change: Full-Automatic.
Positioning accuracy: 0.002mm.
Max feedrate: 60000mm/min.
Dimensions: 810*725*1670mm.
Weight: 520 KG.
Average milling time:
Titanium bar:7-15min
Titanium Crown: 9-20 min
Zirconia: 6-8 min
Model: 25-38min
Abutment: 12-28min
Glass Ceramic: 15-38min
Fixture: Single Disk: D98mm Thickness: 10-30mm
Premilled Abutment: disk
Glass Ceramic: 3 Pieces/disk
Materials to mill: Titanium /CoCr/WAX/PEEK/PMMA/
Resin/Zirconia/ Glass-ceramic/Lithium
Disilicate/Emax
---
With water cooling spindle,makes spindle in time to speed up the cutting speed and ensure higher precision. Fix the cutting fluid with water and can be replaced according to the usage. With imported Hiwin linear, slider support directly below the working area, makes the machine more rigidity.Also with oil lubrication system, long-term guarantee accuracy, lead screw guide life extension of more than 3 years.
Double support is with more rigidity than unilateral support, and not easy to flick tool to ensure the accuracy of milling machine.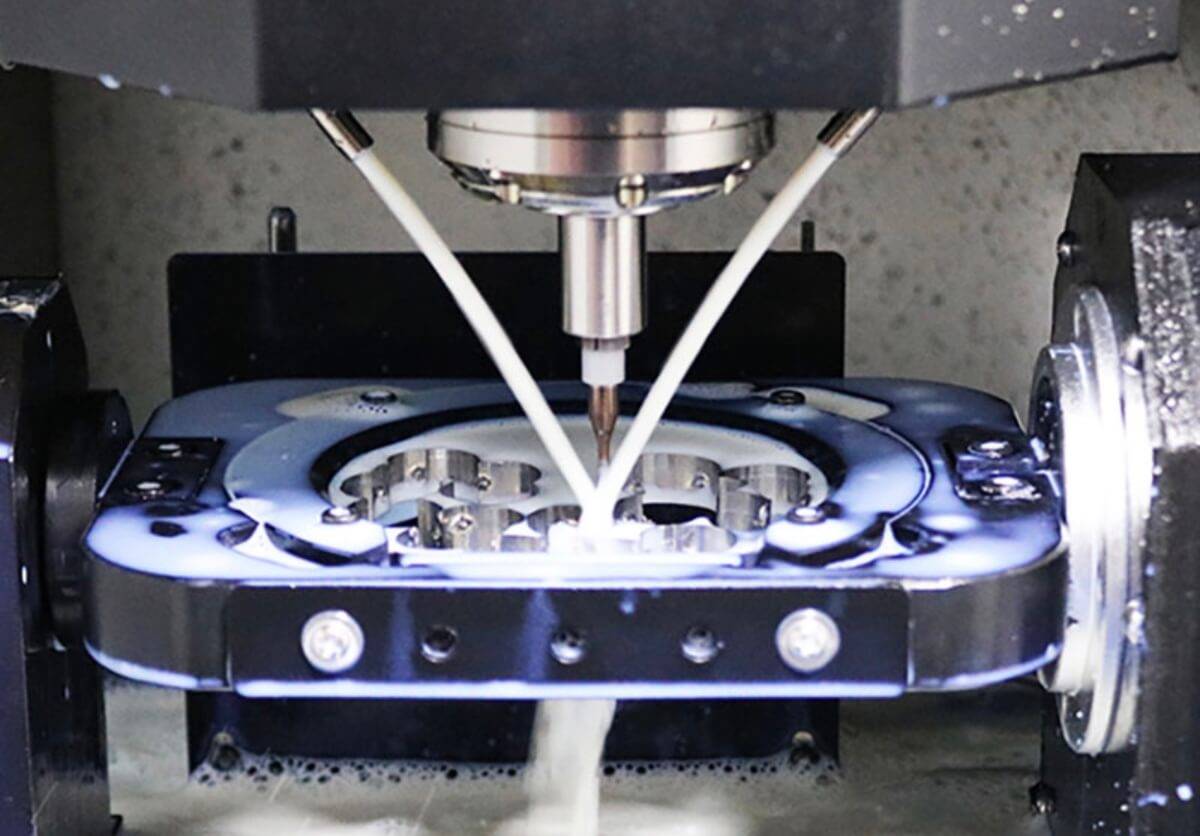 ---
CAM automatic programming, data management, open system, accept world common format files. Automatic recognition of toolpaths to improve production efficiency.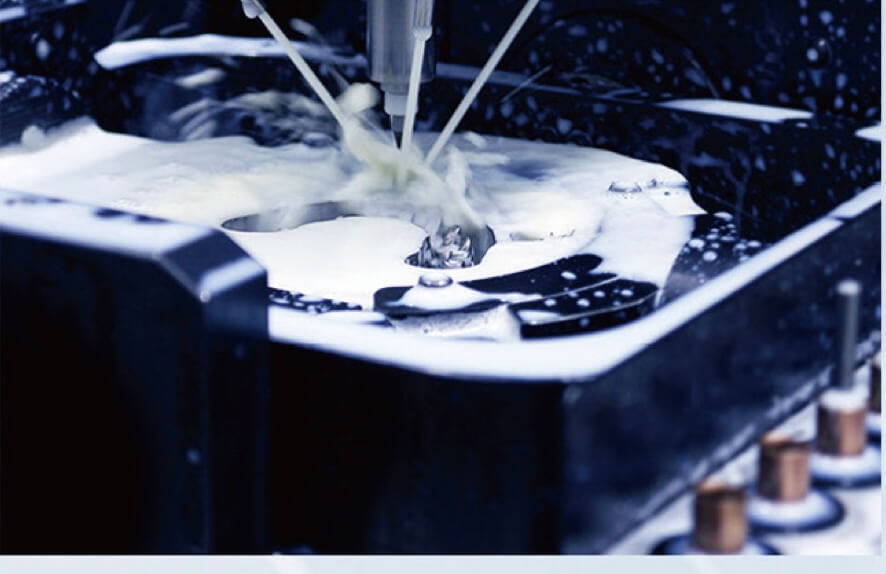 ---
5 axis simultaneous milling and orbit technology
Milling Spindle Soft Automatic with 8-fold tool changer
Particularly space-saving
Equipped with blocking air
Mills and grinds the toughest materials on the market including all Ti and CoCr materials
Solid cast-body for minimum vibrations