ADAE Dental Glass Ceramic Emax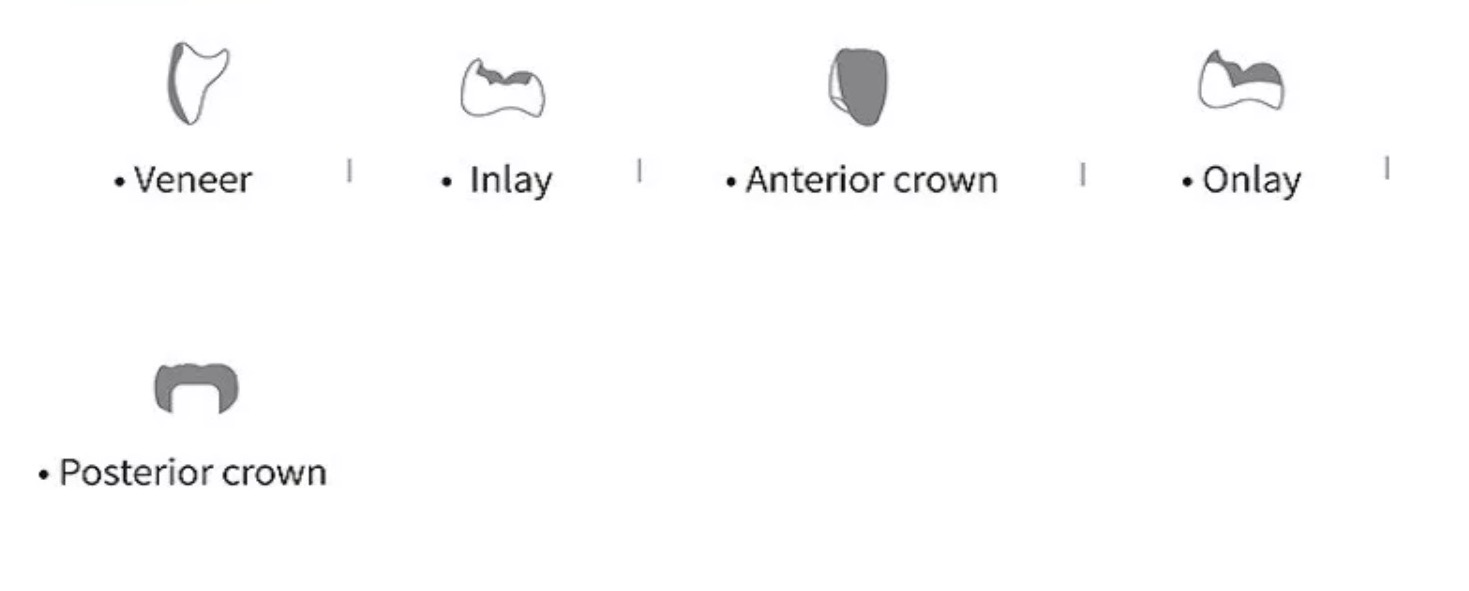 Sintering density: 2.4-2.7g/cm³.
Sintering temperature:840-850°C.
Chemical Solubility after Sintering: <1004g/cm2

㎠.

Crystallization temperature: 840-850°C.
Hardness level: 5400+400MPa.

Glass ceramic block parameters
• Veneers(0.3mm).
• Inlays and onlays.
• Occlusal veneers ,paryial crowns.
• Minimally invasive crowns(=1mm).
• Implant superstructures.
• Hybrid abutment solutions.
• Three-unit bridges up to the second premolar as the terminal abutment.
Transparency and color chart
• HT - High transparency
• LT - low transparency

Samples of the dental lab works that our customers shared with us using our Glass Ceramic blocks.