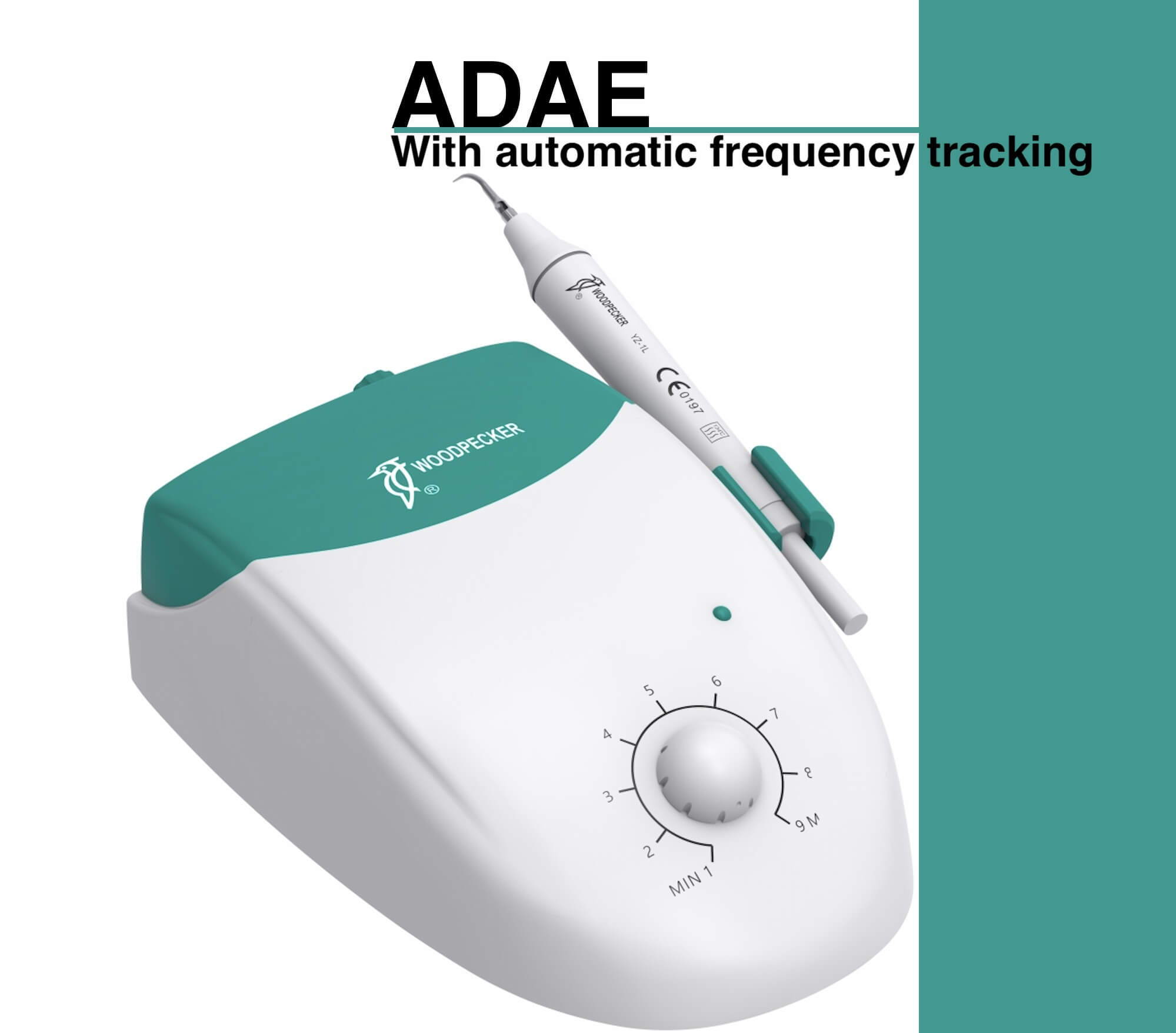 ---
Woodpecker UDS-J dental ultrasonic scaler
Woodpecker Ultrasonic Scaler UDS-P 
1.detachable hand piece 
2.5 pcs scaling tips 
3.CE 
1.Woodpecker ultrasonic scaler hand piece is used for tooth cleaning, It's also an indispensable equipment for tooth disease prevention and treatment.
2.sealed hand piece , The hand piece is cast from titanium alloy to ensure sound mechanic function and durability.
3.Woodpecker scaler tips is composed of electronic circuit, water way and ultrasonic transducer.
4.The Woodpecker UDS-J ultrasonic scaler is used for dental calculus elimination.
5.Automatic frequency tracking ensures that the machine always works on the best frequency and more steadily.
6.Digitally controlled, easy operation and more efficient for scaling.


Power input          110V~   50Hz/60Hz
                              220 - 240V~  50Hz/60Hz 
Main unit input     24V~    50Hz/60Hz   1.3A
Output power        3W ~ 20W
Frequency             30kHz ± 3kHz
Water pressure      0.1bar ~ 5bar(0.01MPa ~ 0.5MPa)
Main unit weight   0.80kg
Adapter weight      1.2kg
Dimensions            205mm×135mm×74mm
any discount for my next order ?
I received it ,ADAE good. Will buy more , but please, any discount for my next order ?
Excellent
item received as promised!