ADAE smart dental sealing and printing machine-New release
---
In stock, ready to ship

Inventory on the way
---
This unit is full-automatic printing and dental sealing machine, which is developed by ADAE in order to comply with the requirements of "oral instrument sterilization technical operation specification" issued by the ministry of health.
It has the advantages of stable performance, beautiful appearance and convenient operation. It mian uses for sealing sterilizing bags and similar products and printing specific text content, It is Suitable for packaging before and after sterilizing medical treatment, medicine and health care items.
Seven-inch color LCD touch screen.
Ceramic plate heater.
Built-in 24-pin printer.
English and Chinese double operation printing.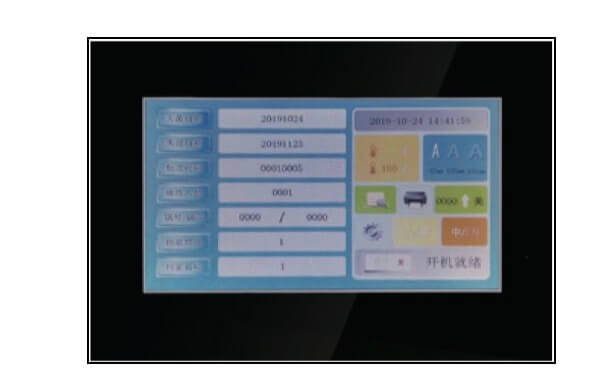 Voltage: 110V/220V/50Hz-60Hz.
Fuse tube: F5A~250V.
Power: 500W.

Sealing temperature: 60~220°C.

Sealing width: 12mm.
sealing edge distance: 10~25mm
Saling speed: 10m/min.
Overall dimensions: 565x260×220mm.
Packing size: 615x310×270 mm.
Net weight: 18Kg.
Gross weight: 22.5Kg.
Graphical operation interface, keyboard input control, data automatic storage.
Fast heating, uniform heating, high temperature resistance, long life, and high thermal efficiency.
Computer temperature control design, operating temperature 60-220°C arbitrary setting.
Sterilization date, expiration date can be automatically adjusted according to the settings, leap month, size month automatically adjusted.
The system will give the print width value according to the selected print content, and automatically calculate.
Working process automatic detection, fault automatic alarm prompt.
Test time, seal temperature, pressure, speed, seal time, operator, equipment number can be printed in English and Chinese.
With positive sequence (descending) sealing counter, can achieve the number of sealing within 0~9999 statistics, with printing margins, printing interval symbol and other special functions.
With sealing system data recording function and USB
data export function.