ADAE Q6 dental milling machine (5 Axis)
In stock, ready to ship

Inventory on the way
---
Samples of milled products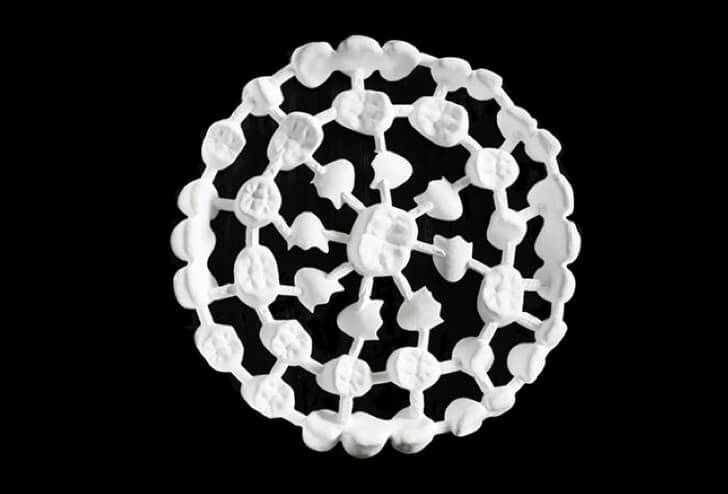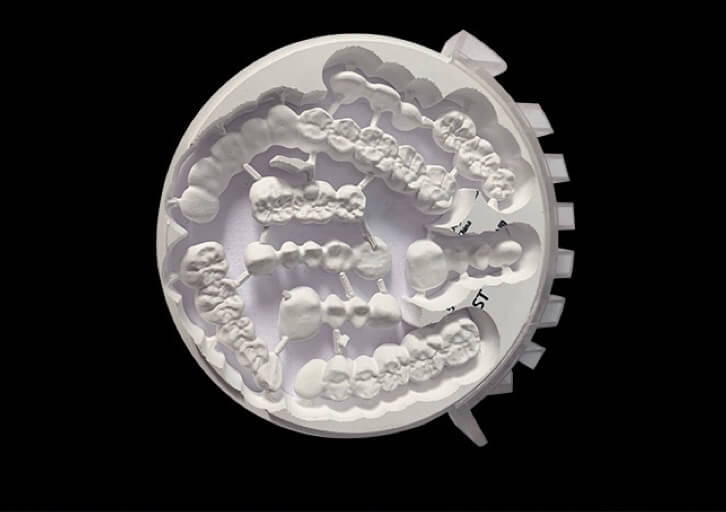 The 5-axis ADAE Q6 dose not only master conventional crown and bridge work but was designed for fabricating more complex indications with dry millable materials. It include fast processing times, maximum quality, and a wide range of indications and materials. Utilising materials in a 98mm half disk form, can save many materials for customers.
These mills typically use various Carbide tools to mill restorations from Zirconia, Wax or PMMA materials. The waste materials, known as swarf, are removed from the manufacturing area via pressurised air with specialist Dust Extraction units. These extraction unit have high efficiency particle filters to ensure that clean air is maintained in the workplace, and waste is captured in large capacity bags.
Axis: 5 Axis.
Max spindle speed: 60000 RPM/min.
Input voltage: 220v-110V.
Spindle power: 1.5 KW.
Spindle cooling: Air cooling.
Rotation range: A: +360° B: +30° .
Number of tool housed: 3 pcs.
Tool chnage: Fully automatic.
Compatible compressed air: 0.7 MPa.
Loadable workpiece shape: Disk diameter: 98 mm.
Average milling time (dental crown):
Zirconia: 6-8 min
Wax: 5-7 min
PMMA: 5-8 min


External dimensions: 585*585*705 mm.
Weight: 180 KG.
Milling mode: Dry.


Materials to mill: Zirconia, Wax, PMMA, Resin.
Product type: Crown, Bridge, Inlay/onlay, Veneer.
Precision tool setting and stroke protection design.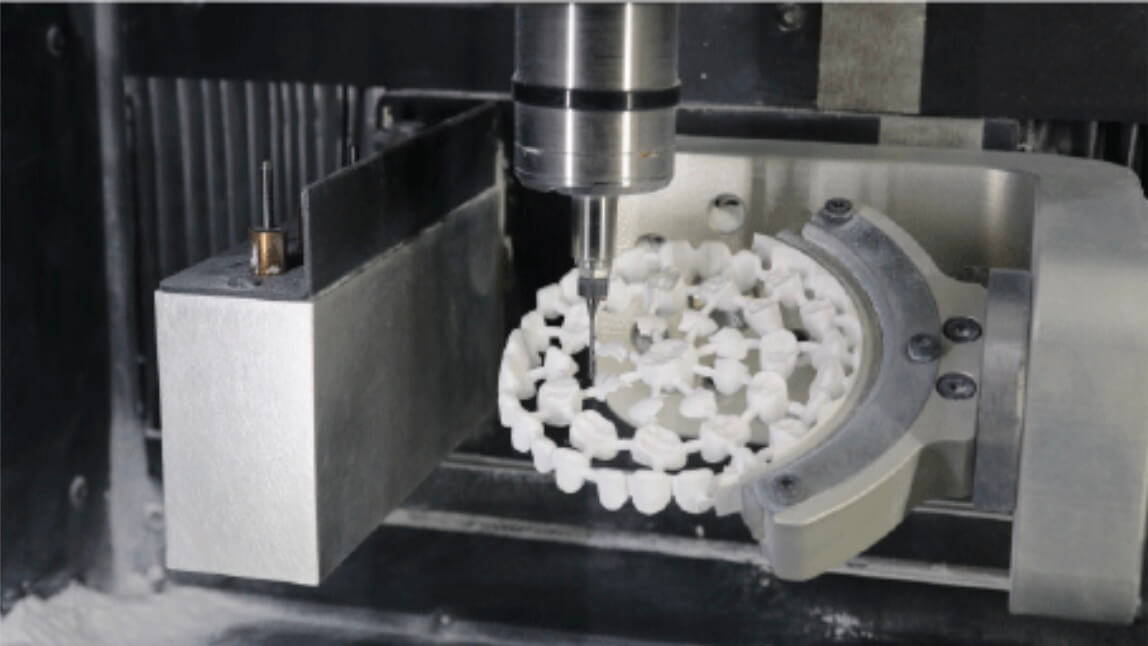 The key components that affect the quality of the whole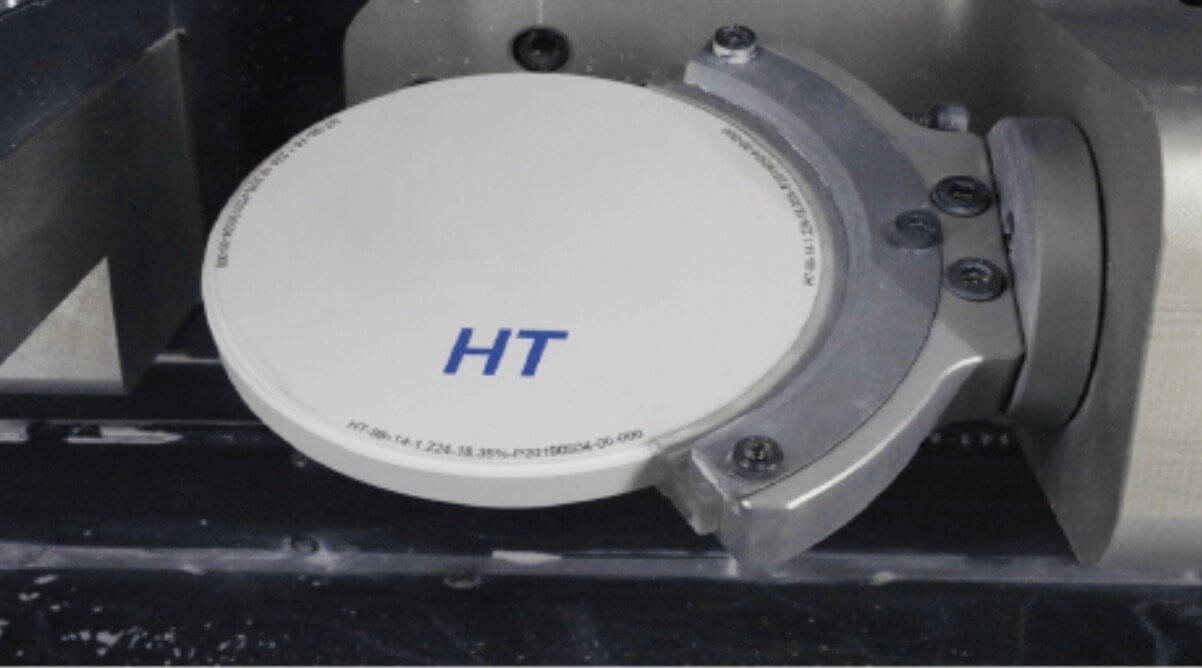 The motor seat, the bearing seat and the machine tool cast iron are integrated, which has the characteristics of high rigidity, impact resistance and no deformation, so that the abutment maintains high rigidity and long life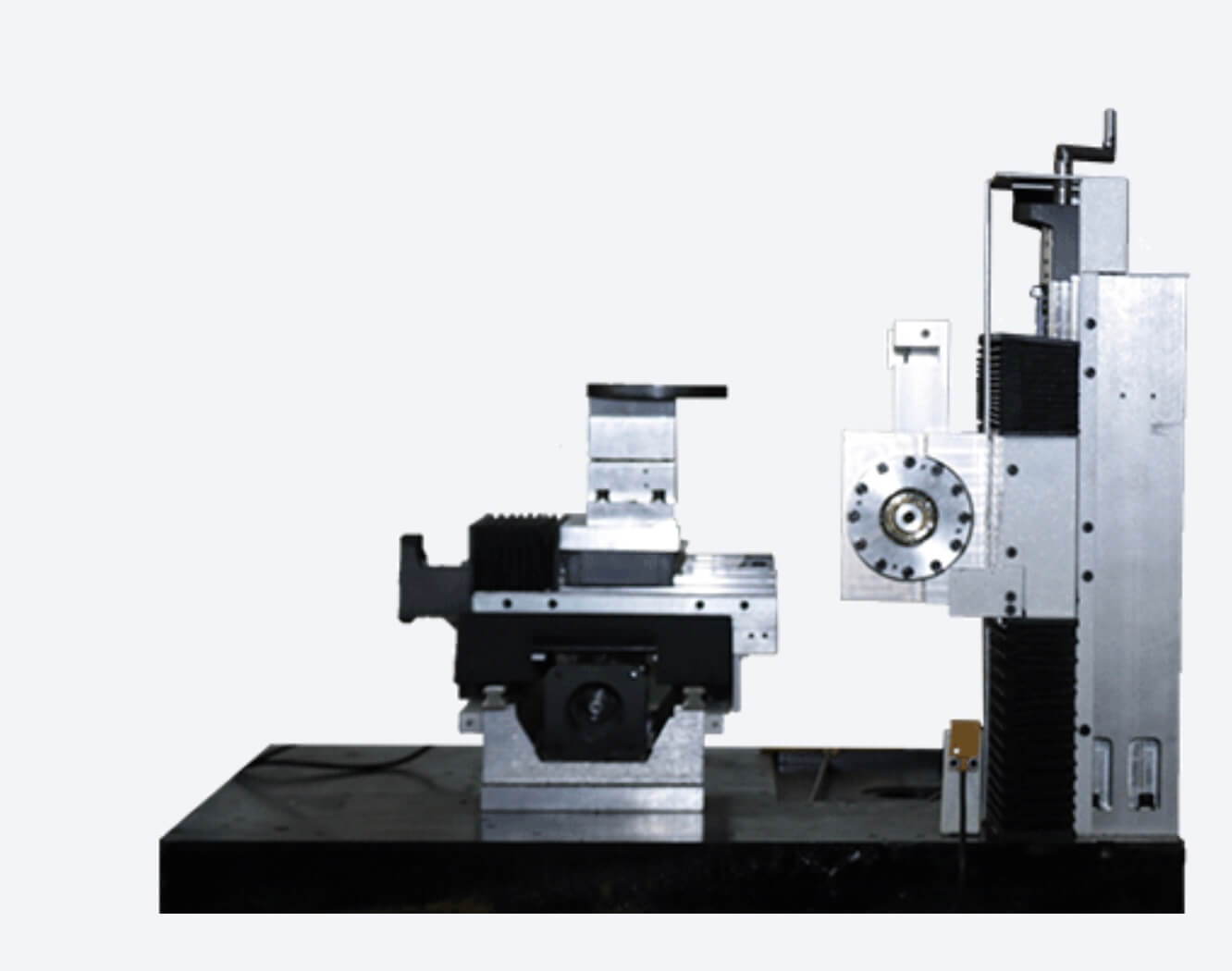 The excellent mechanical structure is the foundation to ensure the mechanical accuracy and rigidity. It adopts international standard full-meter Hanna cast iron. It is integrally formed without welding. It has maintained its original accuracy for many years of use.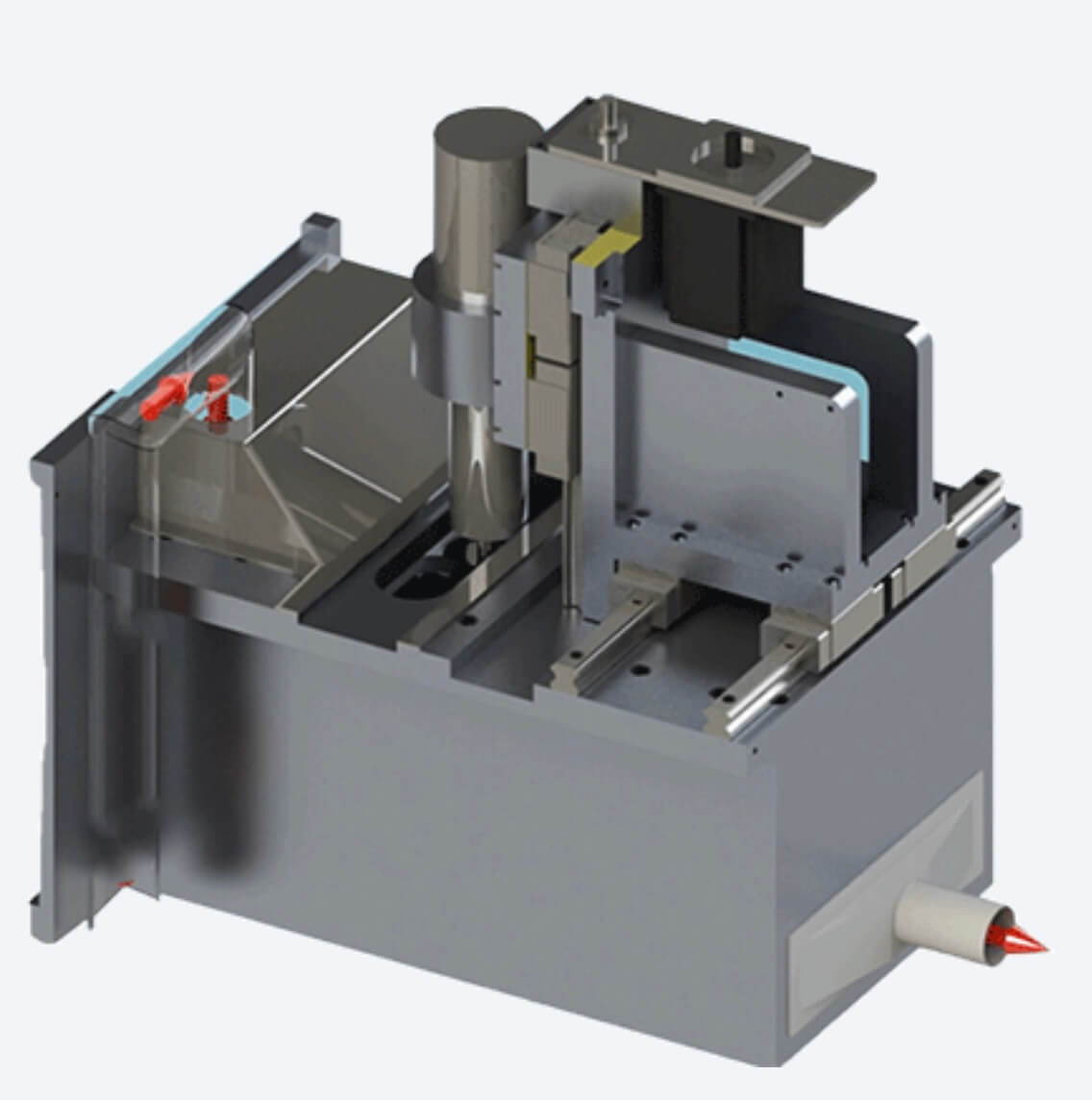 Fully enclosed design with double-layer dustproof system.