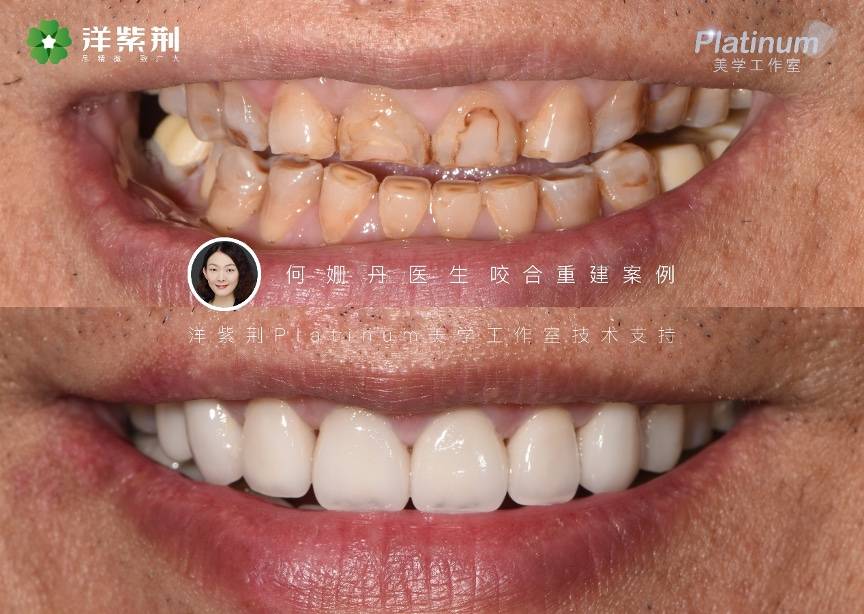 Dentist: Ms. He Shandan , Shenzhen People Hospital
Severe tooth wear and dental attrition are common in middle-aged and elderly patients which often cause tooth pain, food impaction and difficulty in chewing. For such patients, occlusal reconstruction is often needed. In the past, occlusal pads and removable partial dentures were the prescribed restorations. Consequently, patients would experience strong foreign body sensation and low chewing efficiency where pronunciation and aesthetics would be affected as well. Nowadays, occlusal reconstruction with fixed restorations has become an important method to effectively recover the masticatory function and aesthetic of the patient with severe tooth wear.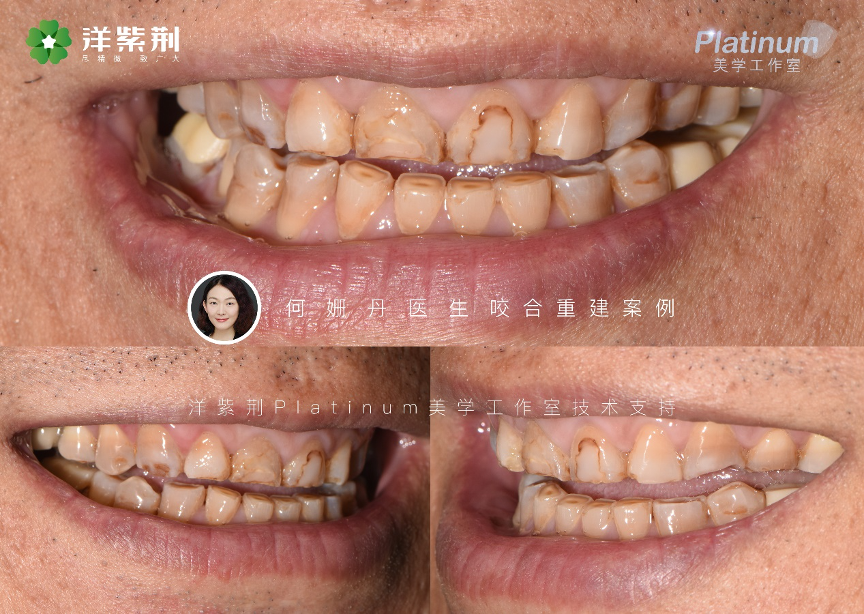 Veneers can address tooth discoloration due to various causes such as fluorosis and tetracycline teeth. The aesthetic problems of anterior teeth caused by defects, tooth wear, dental caries and diastemas also can be restored with veneers. This restoration type can be achieved with minimal tooth preparation and at low volumes for single tooth restorations but can also span to full mouth rehabilitation cases with occlusal reconstruction as well.
Case study: 50-year-old male patient presents varying degrees of tooth wear causing facial asymmetry, loss of occlusal vertical dimension, square-shaped teeth and deep dentin exposure with tooth sensitivity. In addition, multiple posterior PFM crowns are fractured and anterior teeth are edge to edge with wear to the incisal third and tetracycline staining. MRI shows limited temporal muscle movement of the left joint and positive palpation of masseter muscle.
Restoration of the patient's smile will require occlusal reconstruction. Case planning includes finding a stable joint position, creating a diagnostic wax-up and fabricating temporary restorations that will be placed in the mouth for two months. The final restorations will be posterior crowns and anterior veneers.
Acquiring patient's facial information with face scanner Einscan pro2X from SHINING3D
Recording the jaw movements and transferring joint-specific parameters of the patient with Zebris
Customized restorations will be designed based on the jaw movement trajectory from Zebris and the patient's occlusal contacts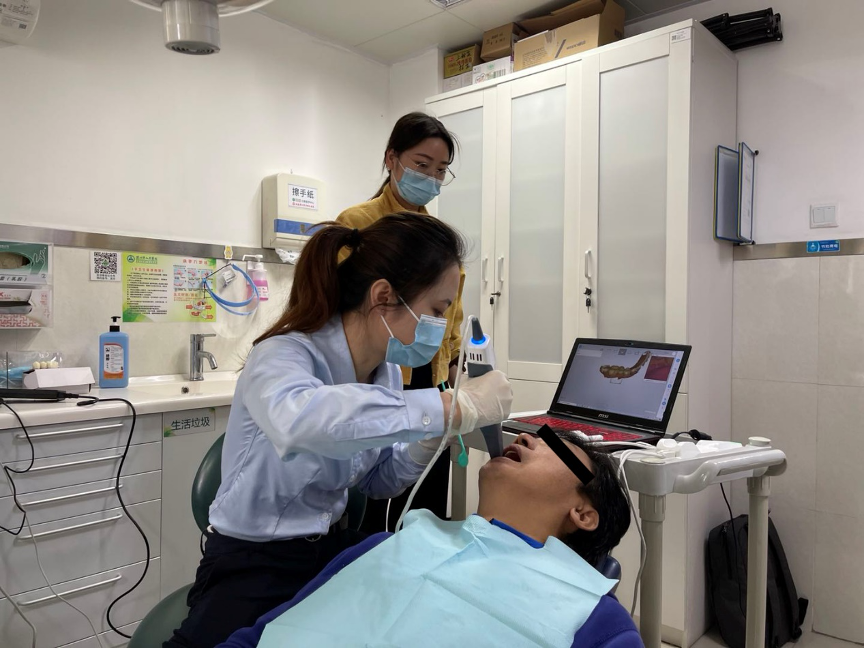 Obtaining digital impressions with intraoral scanner Aoralscan2 from SHINING3D
Obtaining digital impressions with intraoral scanner Aoralscan2 from SHINING3D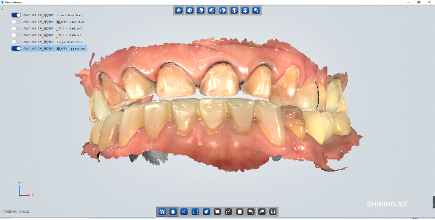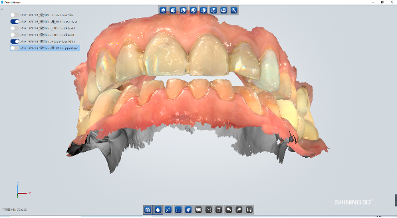 Photo of scanned data via SHINING3D's Aoralscan2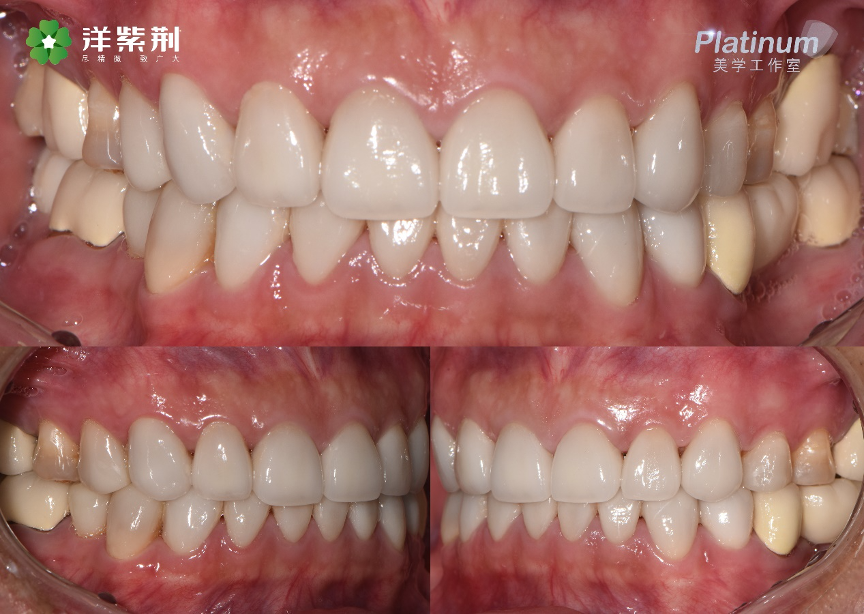 ---