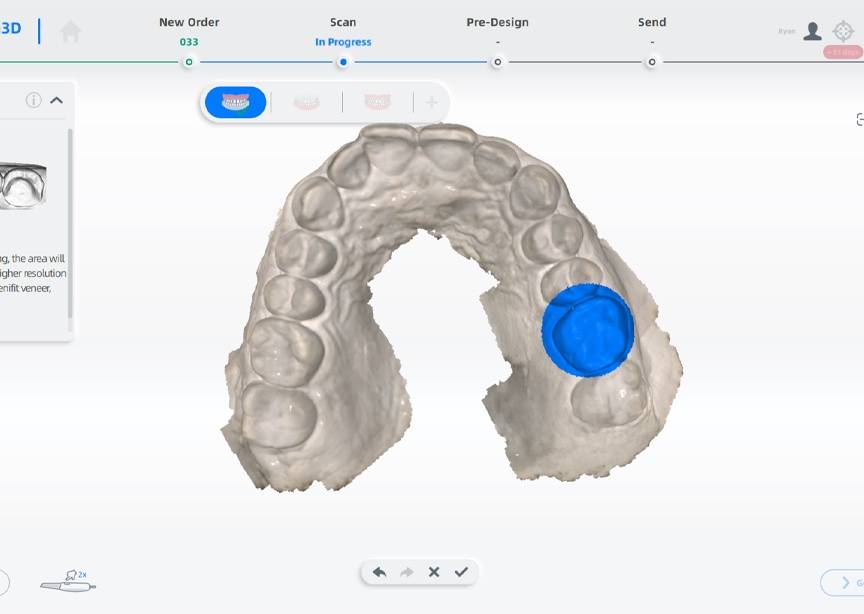 Now inlay and onlay are getting more and more popular as one of the most important restorations. For both dentists and patients, they bring a lot of benefits compared with dental crown in below aspects:
Inlays and onlays are durable, thanks to the tough, hard wearing materials they are made from. Comparing to dental fillings that are composed of composite resine or amalgam, in most cases inlays and onlays are crafted from porcelain. This material can strengthen a tooth by up to 75 percent and last up to 25 to 30 years with proper care.
They prolong tooth life, and prevent the need for further dental treatment in the future.
Inlays and onlays are more conservative than dental crowns, that's why they allow the dentist to preserve more of the tooth's natural structure.
Natural-looking results: aesthetically perfect appearance
They are made with the help of the modern CAD-CAM technology, that combines advanced comuter software, a 3D scanner and a milling unit. This technology allows precise fitting.
Inlay/onlay doesn't contain any allergic material, therefore it can be safely used.
According to https://medicoverdental.hu/en/treatments/inlay-onlay/benefits-and-risks
As you know, it is much more convenient to complete inlay/onlay case with digital solution. The first step is to use a 3d intraoral scanner to scan the patient teeth. Different from impression, using a 3d scanner will help patient feel more comfortable. And it also saves a lot of time in delivering final restoration. After scanning we will design the inlay/onlay in CAD design software, print model on a 3d printer, and then mill the inlay/onlay on a milling machine. Finally, we will try the milled inlay/onlay on the printed model and then try in the patient's mouth.
  To better serve inlay/onlay cases, Shining 3D has developed a function on Aoralscan named "refined scan". After scanning the working jaw, you can activate this function to mark the prepared teeth area. In this way, this area's data will be kept in rich details after the final post-processing procedure, which will ensure a good restoration result. Users can set "refined scan" to a default step in the setting page, as shown in the screenshot below .
You can also use this function even during the scanning procedure. When you finish scanning the working jaw (working jaw is the upper jaw in the screenshot below), the software will process the data and then go to lower jaw scanning step automatically. Then it will go back to the upper jaw. You can find the "refined scan" button activated, as shown in the screenshot below.
Here is a scan data comparison between activated and unactivated status. Please check below.
We will keep on improving our product constantly. Hoping that you will find these tips helpful. Please feel free to contact us.


---