AORALSCAN: GET COMPLETE SCAN DATA WITH TOOTH COLOR FUNCTION

Have you ever wished your intraoral scanner could tell you whether the data you scan is complete or not? Well, the Tooth Color function of Aoralscan may do your bidding. 
Some new Aoralscan users often can't tell whether the scanned data is complete or not while using the Aoralscan to get the oral data, thus finding themselves in tough situation.
The design and produce of implant will suffer great difficulty if the data is incomplete. As a result, you might need to scan repeatedly in order to fill in the missing data, which causes you even more effort into this simple task.
To solve this problem, we developed a function called "Tooth Color" to improve your scanning experience, the system will give feedbacks to help our users make their decision, whether and where to scan more.
After finishing one scan, the GREEN color will appear on the 3D model, it means the data hasn't been scanned yet.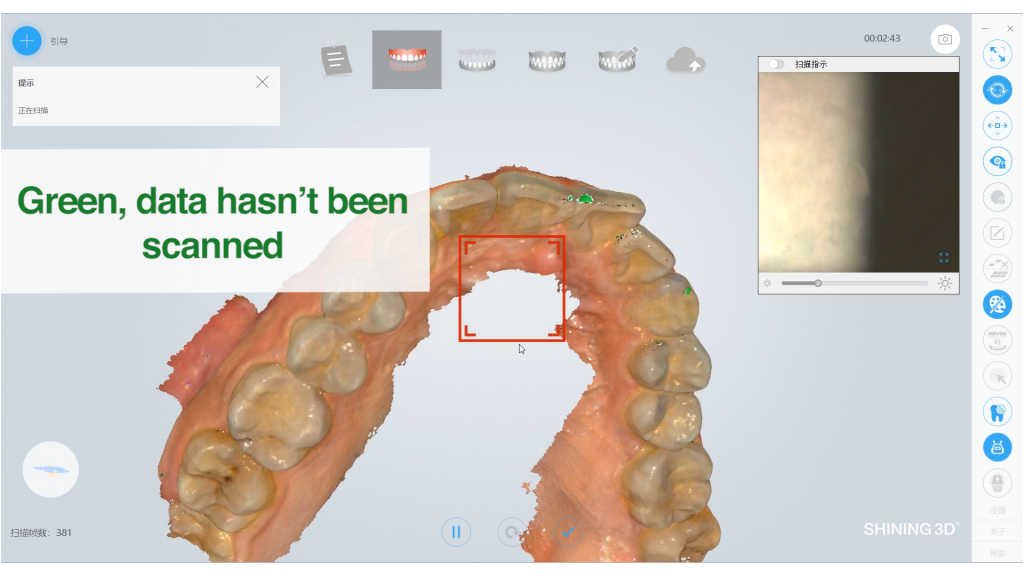 Press the Tooth Color button, the GREY color will also appear, it indicates the data is not complete
The Tooth Color shows the data status in a direct way, ensuring the quality of date for the post procedure, while simultaneously improves your scan efficiency.
We will keep on improving our product constantly, hoping you find these little tips useful. And please feel free to contact us if interested.
Our hot seller Shining 3D Dental Solution Products 
---