AORALSCAN FUNCTION- AI, PROVIDE YOU WITH DATA MORE ACCURATE AND PRECISE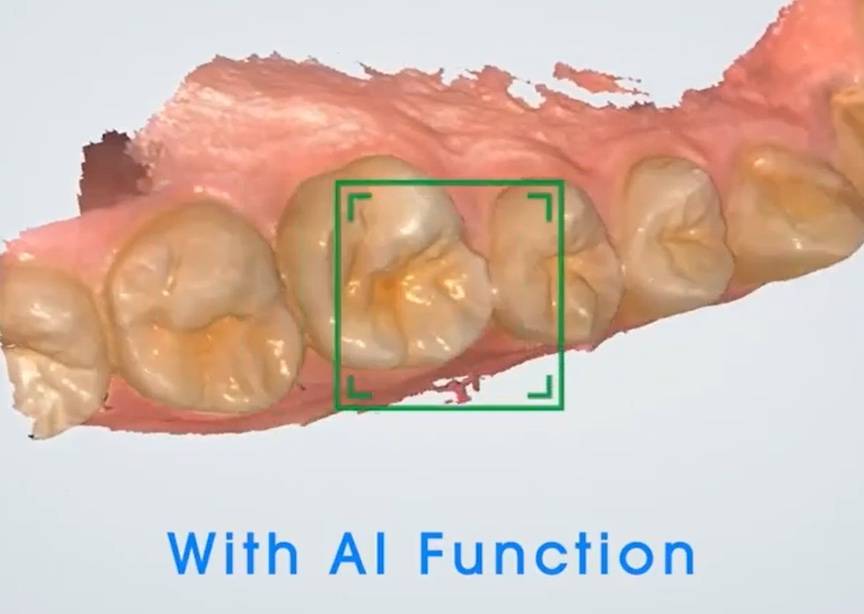 Today we are introducing another widely praised function in Aoralscan, the AI Function. So what is AI Function and how this function works? Read on to find out how it can make your scanning easier and quicker.
What exactly is AI Function? To put it simply, this function enable Aoralscan to distinguish which part of our intraoral information is unnecessary for the data capture, such as tongue and buccal side, so these information won't be captured or appear on the generated 3D model. As a result, you don't have to deal with the data after scanning thus much time can be saved.
As we all know, plenty of information can be captured by intraoral scanner, however, not all are necessary for the post procedure, so these captured data need flittered out. Some scanner can delete these data automatically, but along with which, another problem appears. Because the tongue and buccal side is too near to the teeth and gingiva, the unnecessary data can be very difficult to remove precisely.
With AI Function, this problem won't be your concern, the unnecessary data has not been captured in the first place, so the scanned data won't be in need of deletion.
So how does AI Function work?
before scanning, activate the AI Function, then star to scan. The scanner are now be able to tell which part is necessary for the data capture, such as teeth and gingiva, and which is not, such as tongue and buccal side. And the software will only present you with the necessary data in the whole scanning process, which also makes Aoralscan faster and more accurate.
---